10 Minute Funnels Review—Increase Your Conversion Rates in Minutes
10 Minute Funnels helps you build funnels incredibly quickly and easily. With it, you can greatly increase your conversion rates and turn your visitors into satisfied, returning customers. What else does it offer? Read our thorough 10 Minute Funnels review below to find out.
Drag and drop editor:
Yes
Cart order forms:
Shopify, ShoppingCart, Amazon, Zaxaa, Paypal, NanaCast
Visit Website
Best for:
MOST STREAMLINED FUNNEL BUILDING
Strengths
$1 14-day trial

Mobile-friendly

Easy-to-customize funnels

Split testing
Scarce user reviews

Fewer features than some providers
Every business needs an intuitive and easy-to-navigate website and an effective sales funnel to multiply the efficiency of a marketing campaign.
In this 10 Minute Funnels review, we present the pros and cons of one of the most popular solutions around.
We investigated every aspect of the service and present our findings below.
What Is 10 Minute Funnels?
10 Minute Funnels is one of the most popular funnel builders in the land of ecommerce and email marketing.
It can create powerful and efficient funnels from scratch or using pre-built, customizable templates. You can choose one and modify it according to your needs and goals.
This clever marketing tool is extremely fast and easy to use. Hence, its name—10 Minute Funnels.
According to the founder 10 Minute Funnels, Kyle Graham, this is the most powerful funnel generator across the board. Are these claims backed up by reality?
Read on and find out!
Ease of Use
10 Minute Funnels offers one of the quickest ways to improve your conversion rate.
You can build any type of sales funnel in less than 10 minutes, thanks to its predetermined formats and drag-and-drop design.
The 10 Minute Funnels app is accessible for programmers and rookie website managers alike. You don't need coding experience; you can customize your pages by adding and rearranging pre-existing elements.
To access the funnel builders, go to the official website and choose between the two 10 Minute Funnels plans.
Once you log in to your account, several helpful video tutorials will guide you through the funnel-building process.
Plus, the interface, design, and layout are extremely intuitive, neat, and user-friendly, so you can navigate the app with ease.
10 Minute Funnels Features
The 10 Minute Funnels software covers a wide range of functionalities. We review the main one below.
Pre-Built Funnels
The multitude of pre-built formats makes 10 Minute Funnels extremely effective and easy to use. With them, you can easily create:
Sales funnels
Lead funnels
Upsell funnel
Single web pages
Fulfillment funnel
Empty funnel
Event (basic or with replay)
Launch (video series)
Simply choose one of them and organize the components of your funnel as you please with the custom builder.
What's more, with the 10 Minute Funnels custom domain option, you can attach your website domain name to the funnel.
Types of Pages
The pages that make up your future funnels can be of various types:
10 Minute Funnels landing page (or Home page)
Blank page
Content
Launch page
Lead capture
Legal
Order form
Sales
Upsell (Special Offer)
Thank You page
Event
You can manually add these pages to your funnel and arrange them as you see fit. The "Empty funnel" option comes in handy for website managers who prefer a more customizable experience.
Page Add-Ons
The service offers delightful add-ons. This doesn't remain unnoticed by users who often mention it in their 10 Minute Funnels reviews.
One of the most interesting features is the "Opt-in Popup" option. This is essentially a popup page that nudges visitors to subscribe to your mailing list.
And it's made in an unintrusive manner.
Shopping Cart Pages
If that isn't enough, you can use the 10 Minute Funnels app to collect money from your customers. It puts the following cart order forms at your disposal:
JVZoo
ShoppingCart
Amazon
Clickbank
Zaxaa
Shopify
Samcart
Paypal
NanaCast
Infusionsoft
Ultra Cart
Actions & Scripts
With 10 Minutes Funnel, you can also:
Link 10 Minute Funnels to Google Analytics
Create a one-click upsell
Add a retargeting script
Make URL redirects
Connect two web pages from separate funnels
Use the 10 Minute Funnels integrations to connect to third-party apps
Create a custom script (if you're an advanced user)
Traffic Sources
Apart from creating funnels, you can use the service to supercharge your lead management efforts and click-through rate. 10 Minute Funnels gives you a solid handle on your traffic sources, reporting visits from:
YouTube
Twitter
Facebook
Webinars
Affiliates
Organic
Google Adwords
Your blog
Email
And more
Split Testing
This is a common point of praise in many 10 Minute Funnels reviews. The service provides A/B testing, so you can experiment in real-time and see which types of pages your customers prefer.
For example, you can build two 10 Minute Funnels landing pages with different layouts and see which one drives higher conversion rates. This way, you can improve your ROI using real-time analytics and customer feedback.
Plans & Pricing
Next up in our 10 Minute Funnels 2022 review, we discuss the company's pricing structure and packages.
For starters, 10 Minute Funnels offers a handy 14-day trial that you can purchase for only $1. This trial period will allow you to test every feature of the plan you choose.
But what are these plans, what features do they include, and how much does 10 Minute Funnels cost?
Let's find out:
Pricing Plans
This package costs $57/month billed annually ($67/month billed monthly). It includes every feature outlined above but is more geared toward starting businesses and rookie entrepreneurs. It allows up to 20,000 website visitors and includes: 20 funnels 100 pages Three custom domains Nine funnel templates 32 page templates
The price of this 10 Minute Funnels package is $157/month billed annually ($167/month billed monthly). It targets larger businesses and enterprises and doesn't impose a limit on the number of website visitors. It includes: Unlimited number of funnels An unlimited pages Unlimited custom domains Nine funnel templates 32 page templates The pricing structure is transparent and easily accessible on the 10 Minute Funnels website. The Pricing page also displays a comprehensive FAQ section below the list of packages.
Support
To contact 10 Minute Funnels customer service, first access the Support section of the website. There, you will find information on how to get in touch with the customer service team.
You message a rep via live chat between 9:00 am and 5:00 pm on weekdays. If you send your message and exit the website in the meantime, the response will come into your email inbox.
Alternatively, you can send an email to [email protected]. Besides, 10 Minute Funnels has several informative and useful resources.
As we mentioned above in our 10 Minute Funnels review, you can learn everything you need to know about the service from its video tutorials.
This includes information about its modus operandi, click funneling, email sales leads, and more.
If you create an account, you can access six short clips:
Welcome to "10MF" (7 minutes)
Master The Funnel Builder (9.30 minutes)
Master The Page Builder (5.39 minutes)
Collecting Emails (2.25 minutes)
Getting Paid (3.28 minutes)
Launching Live (3.47 minutes)
Next, we tested the responsiveness and promptitude of the support crew. We contacted them via live chat, asking a question about the 10 Minute Funnels landing page templates.
A friendly and knowledgeable rep came back to us within three hours. They presented 10MF's wide palette of page and funnel templates.
The response was detailed, personable, and professional.
10 Minute Funnels Reputation
For this section, we looked for 10 Minute Funnels reviews to check what pros and cons users list.
However, after searching the Web through-and-through, we found only a couple of 10 Minute Funnels reviews on specialized websites.
The company does not appear on reputable third-party review platforms like Trustpilot, G2, or Capterra. It is not listed on the Better Business Bureau either.
The only place where we found some user opinions is Reddit. In fact, we came across a very positive 10 Minute Funnels Reddit review.
In it, the user points out that the service is remarkably easy-to-use and more affordable than the industry giant ClickFunnels. The suitability of 10MF as a ClickFunnels alternative is also highlighted in other 10 Minute Funnels Reddit reviews.
Although we found only positive feedback about the service, user comments are too few to draw any conclusions. It seems that 10 Minute Funnel is not the most popular landing page and funnel builder.
Who Is 10 Minute Funnels For?
The 10 Minute Funnels software is one of the most effective, time-saving, and transparent tools for lead conversion.
Its implementation doesn't require Javascript or HTML, so you don't have to be a programmer or web developer to use the service. Everyone can create powerful and well-designed 10 Minute Funnels pages in just a few clicks.
Compared to most other solutions of this kind, 10MF is a cheap funnel builder. It is accessible, user-friendly, and offers high value-for-money.
Alternatives of 10 Minute Funnels
To give you a wider range of options, we compared 10 Minute Funnels with three of its most fierce competitors.
Kajabi vs 10 Minute Funnels Review
Kajabi is much more comprehensive and diverse than 10 Minute Funnels. It's an all-in-one marketing tool for your business website.
10MF, on the other hand, is a much more specialized solution. It is designed for funnel creation and optimizing the customer experience and does its job remarkably.
GrooveFunnels vs 10 Minute Funnels Review
Now, GrooveFunnels is much more similar to 10 Minute Funnels. Both services provide easy-to-make and fast funnels to make your job as a marketer easier.
However, GrooveFunnels boasts more integrations and offers 33 free templates.
10MF fights back with cheaper paid plans and a more user-friendly interface.
10 Minute Funnels vs ClickFunnels Review
ClickFunnels is probably the biggest player in the industry. As we mentioned above in our review, 10 Minute Funnels is a good alternative.
ClickFunnels has a clear advantage in terms of popularity and experience, while 10MF has a more specialized capability.
However, the latter is much cheaper.
Final Verdict
10 Minute Funnels is a fast, efficient, and headache-free solution.
It has well-designed page templates and funnel types, useful tutorials, and split testing tools.
You can try out all these features and more with the $1 10 Minute Funnels trial.
Although it can broaden its range of features and provide phone support, 10MF is still a worthy service.
Better yet, it is suitable for all users regardless of their experience with coding and funnel builders.
FAQ
Is 10 Minute Funnels an intelligence tool?
Although it doesn't focus on analytics and reports specifically, 10 Minute Funnels provides conversion tracking tools. You can use them to monitor traffic sources and enhance visitor engagement.
Does 10 Minute Funnels work?
Yes, 10MF is a functional and reliable application. It builds funnels quickly and effortlessly and assists your marketing efforts.
Is 10 Minute Funnels worth it?
The service is especially suitable for rookie entrepreneurs looking to improve the online presence of their brand. It can be very useful for those of you who don't have the time or skills to build funnels from scratch.
Is 10 Minute Funnels free?
No, 10 Minute Funnels is not a free funnel builder. However, you can test it with the $1 14-days trial. Check out the full pricing list in the 10 Minute Funnels review above.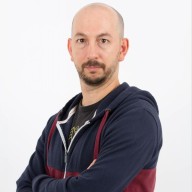 Nick Galov
Unaware that life beyond the internet exists, Nick is poking servers and control panels, playing with WordPress add-ons, and helping people get the hosting that suits them.