The Most Comprehensive LeadSquared Review For 2022: Pros, Cons, Analysis, And Recommendations
Edited by
Denitsa Pilkova
With so many users praising LeadSquared's versatility and quality, we've just had to check it out for ourselves. We ended up being thoroughly impressed with its reliability, ease of use, reporting capabilities, and most of its features. If you want to learn more about this unique software that masterfully combines CRM and marketing automation, read our LeadSquared review and see if it's the right option for you!
Free version:
15-day trial
Maximum subscribers:
200,000+
Emails per day:
Unlimited
List segmentations:
Numerous
Reporting & Analytics:
Advanced
Visit Website
Best for:
BEST COMBINATION OF CRM AND MARKETING AUTOMATION
Strengths
Highly versatile

Great reporting

Unlimited emails per day

Awesome uptime

Good interface
Lacks integrations

Difficult to set up

Suboptimal pricing model
There are a lot of excellent customer relation manager programs and just as many marketing automation suites as well. Software that combines these two, however, isn't as common.
LeadSquared does exactly that.
It's a simple service that has all the features you'll ever need, and then some.
Its premise is absolutely stunning. However, deciding whether the execution is good and if the software itself is worth it is an entirely different question.
Let's answer it in our comprehensive LeadSquared review!
What Is LeadSquared?
The software is the perfect middle ground between CRM and marketing automation solutions.
It takes the best from both words, merges them, and offers powerful tools to beginners and seasoned professionals alike.
LeadSquared Best Features
A surprisingly versatile marketing automation program, it has too many features to count.
The following ones left the best impression on us while prepping this LeadSquared review.
Lead Scoring
Not all leads are equally important, which is why LeadSquared has a special Lead Scoring feature, designed to keep your CRO high.
There are positive, neutral, and negative Lead Scores, depending on how (and if at all) the customers interact with your emails.
For instance, if a LeadSquared email gets bounced or marked as spam, your Lead Score is going to suffer. So-called Dormant Leads don't interact with your campaigns at all, leaving the score as is.
On the other hand, each lead that does interact with them will increase your score.
You can even change the Lead Score settings if you wanted to.
There are default values for common activities, though you can adjust them to better suit your company's needs.
List Segmentation
What particularly impressed us during the research for our 2022 LeadSquared review is the Advanced Search segmentation feature. This software has a massive number of lists as well as email segmentation methods.
With it, you can add any number of criteria that a lead should match, which can subsequently be filtered into those fulfilled by a lead's ID or their activities.
The former refers to a lead's name, email, or company name.
The latter can be anything that either the recipient or their email engine do. You can set them to match when a contact opens an email or, on the other end, when it's bounced.
Landing Page Builder
Designing landing pages isn't really what this program is about.
Still, the LeadSquared marketing automation software does offer a pretty good drag-and-drop landing page builder.
You can choose a template or make a website from scratch.
If you have prior coding experience, you don't have to rely on the LeadSquared builder. You can import HTML files or customize your current site's CSS.
CRM
Marketing automation isn't the only thing the software excels at.
It also has a great customer relation management toolset, though this one is part of a separate pricing plan. We'll cover its pricing in detail a bit further down in this LeadSquared review.
This package includes both lead and sales management, with mobile CRM tools also available.
With bigger plans, there are even email campaigns and automated workflows.
Integrations
At the time of writing, there are 36 integrations.
Though it's far from enough, at least LeadSquared has included some of the industry's biggest names in this list. Salesforce, WhatsApp, Gmail, Shopify, and Zapier are some notable mentions. The latter broadens the list of available integrations by quite some margin, and so does the API.
However, the lack of a WordPress LeadSquared integration can be an issue for some.
Templates
LeadSquared adjusts many of its features based on the industry you're in.
Templates are one of them.
They're well-designed and straightforward, though the page builder is what makes them really stand out. You can adjust each element on the page, including their size, background, and visibility.
Again, if you're not a fan of them, the software gives you the option to skip the LeadSquared templates altogether and build a page from scratch.
Email Automation
LeadSquared has tried and tested workflow triggers, thus presenting them in a visual environment.
This is something that most automatic email response software has, though. Then how does it stand out, you ask?
It does so by having some of the best autoresponder email examples we've seen. Its website is full of examples for various industries.
If you're not acquainted with this approach, it uses only three elements: triggers, conditions, and actions.
Triggers are the starting point of a LeadSquared email automation process. The most common one is the creation of a lead.
Conditions are simple if/else situations waiting to be fulfilled. Once they are, an action, e.g., sending a follow-up email, is immediately deployed. All this helps send consumers further down the sales funnel.
Split Testing
This advanced marketing automation and automated reply email software also has an A/B testing feature. No one is surprised—they really do cover all ground here.
The feature allows testing up to five different email variants, thus determining what the best method to generate leads is.
The LeadSquared autoresponder feature lets you do this in two ways: automatically or manually. For automatic split tests, email opens and click numbers are the deciding factors. After a set amount of time, these will declare the winner for you, unless there's a tied number of opens or clicks.
If that happens, you'll have to do this on your own from the automation report menu.
For manual split testing, you'll be doing this anyway. When the set split test time period elapses, the app will let you know you need to choose a winner.
Analytics
LeadSquared reviews are a solid indication of how good its reporting features are.
There are too many ways to keep your customer retention and delivery rate high to mention them all.
Some include sending time and open rate analysis as well as other conversion analytics. Besides comparing different pages, you can study a single one's performance over time to see what worked best for your email campaign.
What We Disliked
When it comes to the cons, there are multiple takes across different user opinions and their LeadSquared reviews. Here's ours:
Expensive

—

Compared

to other

autoresponders

, LeadSquared is considerably more expensive. Its pricing plans are also pretty suboptimal and will definitely turn users away.

Complicated setup

—You can't just create an account and start using it right away, even if you opt for the trial version. You'll need to enter an actual business email, then wait for the team to contact you.
Plans & Pricing
Usually, full marketing automation and email marketing software like this one doesn't come cheap. That's the case here as well. To make things even worse, all plans are billed annually.
The lack of a free version doesn't help either—the company offers only a free 15-day trial. At least CRM and marketing automation plans are split, which should make this autoresponder software more affordable for many users.
LeadSquared pricing plans for marketing automation scale up based on the number of contacts you're sending promotional emails and offers to.
If you have less than 10,000 contacts, the Basic plan is the best one for you. It lets you create responsive landing pages, web forms, email and SMS campaigns, and so much more. It lacks some of the bigger features offered by the software but all the important and fundamental ones are included.
The Standard plan adds integrations and more advanced features, such as lead scoring, sales signals, sales automations, webhooks, ad targeting, advanced reporting, and CRM integration, among numerous other features.
The Enterprise brings custom reports, custom web events, and split testing to the table. Considering how important split testing is, it's rather disappointing it's only available in this option. The maximum number of contacts you can have with this plan is set to 200,000. If you have even more contacts than this, you must get in touch with the company to get a custom quote.
LeadSquared Support
LeadSquared has a huge dedicated help section on its website, with topics split into categories, offering pretty immense information.
Even if you find yourself lost, the search bar will certainly help you find what you're looking for. The topics themselves are very informative and even accompanied with useful guides and screenshots.
However, the case concerning LeadSquared Customer support is much less favorable.
We could be far more critical than other LeadSquared reviews, but it's true that we didn't get any reply both via email and live chat.
Fortunately, based on users' feedback, it does seem like we are in the minority.
LeadSquared User Reviews
The software manages to keep its score high on all major user review platforms. It excels both as a tool for boosting customer relations and as an automated responder, with satisfied users on both fronts with everything it has to offer.
The most commonly complimented features are the customer support team, the integrations, and its ease of use.
Unfortunately, there is not a single LeadSquared Reddit review, which not only means we have no idea what Redditors have to say about it but mostly that it's a pretty unusual and rather a negative thing not to be mentioned on the biggest communities networks there are.
On the other hand, the biggest complaints are mostly limited to the software's price.
Some users mention small bugs and even slowdowns on the app but most are united in pointing out the cost as the biggest turn off.
Is LeadSquared Worth It?
Absolutely!
Is is worth it and for so many reasons, at that!
Its feature set is enviously extensive and extremely good. It boasts great features like lead scoring and excellently executed fundamental ones such as its analytics tools.
It might be neither a WordPress autoresponder nor a cheap autoresponder, but it is still a great marketing solution.
LeadSquared Alternatives
LS may be among the best email software, but it's not without its flaws and competitors.
If you were not happy to hear about the cons, consider the following continuous advertising and CRM software.
LeadSquared vs Salesforce CRM
Salesforce is the most popular CRM software on the market.
It's more expensive than LeadSquared but that's probably justified by its immense popularity. Salesforce is mainly targeted to advanced users, which means it has slightly better customer relation management features.
LeadSquared, on the other side, is better suited for beginners and smaller companies. It might very well be featured in the best autoresponder software of 2022 lists.
LeadSquared vs GetResponse
The GetResponse autoresponder is just that and not much more—it does feature marketing automation but you're gonna be needing a pricier plan to have unlimited workflows and other major important features.
Even in such cases, GetResponse is considerably cheaper.
It has an advantage due to offering a 30-day trial (opposed to LeadSquared's 15-day free option) and a WordPress integration. Still, it can't be named the best free autoresponder of 2022, or even the best WordPress autoresponder.
LeadSquared might be the more expensive option but it does boast much finer features and is better suited for bigger companies as well.
LeadSquared vs ActiveCampaign
Out of all these, ActiveCampaign is the biggest LeadSquared competitor. It, too, has both CRM and marketing automation features.
It's also frequently called one of the best autoresponder software on Reddit.
ActiveCampaign is also cheaper and boasts some better features than LeadSquared.
On the other hand, LeadSquared is much easier to use and has a prettier interface, being a good choice for beginners.
Our Verdict
This program offers a great mix between CRM and marketing automation.
It does so with a decent interface and an amazing uptime.
If you're new to marketing automation, yet have the wallet for it, we highly recommend it.
FAQ
How does LeadSquared work?
Most of the time, what LeadSquared does is track leads. It captures them, determines their importance, then distributes them.
Is LeadSquared a good company?
It is. Its self-titled product is solid and a majority of its Glassdoor reviews are favorable.
Unfortunately, it does not have a free version. It only has a 15-day free trial, though this one takes time to set up.
How much does LeadSquared cost?
It has two different sets of pricing plans—for CRM and Marketing Automation. All of them are billed annually. The former's prices range from $25 to $100/monthly per user. The latter costs between $400 and $2,500/monthly. Check out the dedicated pricing section of our LeadSquared review for more info.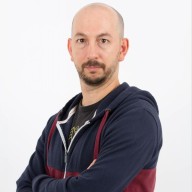 Nick Galov
Unaware that life beyond the internet exists, Nick is poking servers and control panels, playing with WordPress add-ons, and helping people get the hosting that suits them.