Kustomer Review—How Does This High Volume CRM Solution Perform?
Kustomer is a unique CRM platform built for managing high-volume customer support effortlessly and with a personal touch. Kustomer runs on customer data which powers everything from self-service solutions and automation to live interactions with support reps. Check out its pros and cons in the detailed Kustomer review that follows.
Key features:
Ease of use, great UI, omnichannel support, process automation, enhanced CRM controls, regular product updates
Visit Website
Best for:
PERSONALIZED CUSTOMER SERVICE
Strengths
Omnichannel support

Enhanced CRM controls

Regular product updates

AI and process automation
Pricey

Rigid reporting

No mobile app
A powerful CRM system is the best way to provide quality customer service.
Kustomer helps you gather and store info about your customers in one extensive database. You get to know your clients better, anticipate their needs, and provide them with more expedited support.
Check out this Kustomer review to see why it's such a great platform but also where it falls short.
What Is Kustomer?
Kustomer is a one-of-a-kind customer service CRM platform that uses advanced tools (including AI) to deliver efficient, omnichannel customer experiences.
Kustomer utilizes contextualized data to drive intelligent business processes and personalized customer care.
Features
Kustomer offers a comprehensive set of features built to help companies and brands deliver top-notch customer service.
Collaborations
In the interest of providing seamless customer support, Kustomer offers collaboration tools like Notes, Following, and @Mention, which allow your customer support team to work together and cover more ground.
You can invite other agents to join a conversation and troubleshoot issues. This way, you direct your customers to the person who can help them best and save time on ticket resolution.
Analytics
You can use standard Kustomer reports to get specific data. For example, the Overview Report lets you see which channels are getting the most traffic, how much time you're spending resolving issues, and how many messages the average conversation lasts.
Other standard reports help you keep track of queue, deflection, customer satisfaction, and team performance metrics.
You can also gain further insights into your reports with Reports Drilldown or build your own Custom Reports to analyze the metrics that suit your business needs best.
Enhanced CRM
Kustomer CRM unifies your clients' data into a single repository, allowing you to create comprehensive data profiles on your customer base.
With this data, you can segment clients, trigger actions based on changes to customer info, automate messaging, generate AI knowledge, and much more.
Additionally, Kustomer has enhanced CRM controls that let you govern what every user can see and do on the platform.
Kustomer IQ
Kustomer IQ is an AI feature for customer service that makes dealing with queries easier and more convenient.
IQ has a few essential functions to help you create better experiences for your customer. One such feature is Knowledge Deflection—which diverts more than 40% of your conversations to your Kustomer knowledge base, ensuring that customers find the exact answers they're looking for without monopolizing an agent's time.
Another prominent functionality is Conversation Classification, which uses machine learning to analyze and classify inbound messages.
IQ can also act like a chatbot and enable end-to-end issue resolution across multiple channels like chat, social, and messaging apps.
Finally, you can use Kustomer IQ to launch self-learning AI models that predict agent responses based on historical conversational data.
This Kustomer feature is called Agent Suggestions and uses predictive intelligence to recommend a set of actions your agents can take and apply instantly in chat conversations.
Team Pulse
Team Pulse is Kustomer's workforce management feature that allows supervisors to see what agents are working on in real-time.
Kustomer reviews the status, assigned work, current capacity, and assignment queue of each of your support agents, and shows it to you on the Team Pulse dashboard to help you manage the effectiveness of your customer support efforts.
Team Pulse lets you make sure that your team is healthy, working efficiently, and maintaining excellent customer service.
Integrations
Kustomer can easily add new integrations with a combination of secure APIs, hooks, and workflows to make sure you get the most out of the Kustomer software.
You can work with insights and analytics apps like Segment and Snowflake, productivity apps like Jira and Slack, and the two most popular messaging apps worldwide: WhatsApp and Facebook Messenger.
Zapier
Zapier allows you to instantly connect with over 3,000 apps to automate your work and increase productivity.
It lets you automate, for example, the creation of customers, conversations, and notes.
Twilio
Twilio merges SMS and WhatsApp messages from new and existing phone numbers into your conversations in the Kustomer desktop app.
Jira
Jira is an issue tracking system and, when integrated with Kustomer, it allows you to send feedback and report bugs to your engineering team.
Kustomer Downsides
Kustomer is a little more expensive than most of its competitors.
Some of the features can be over-complicated and could be a bit difficult to use.
Kustomer reporting and analytics aren't robust enough.
There is no mobile app available.
The website logs you out if you've been idle for a certain period of time.
Pricing & Plans
Kustomer has two subscription options, Enterprise and Ultimate. Both plans come with a couple of restrictions, though: you have to get a minimum of eight seats and sign a one-year contract.
Pricing Plans
Kustomer pricing starts at $89/user/month. For that price tag, you get multi-channel and multilingual support capabilities, standard and custom reporting, and 3000 knowledge base deflections and fully automated conversations per organization per year.
This plan allows you to manage high-volume engagement traffic. For $139/user/month, you get everything in the Enterprise plan plus real-time team pulse dashboards, enhanced routing, live agent auditing, and an unlimited number of collaboration users.
You can also get various add-ons for either of the Kustomer plans. For example, Kustomer IQ:
KIQ for Self-Service – Starting at $0.50 per fully automated conversation, you get knowledge base deflection across chat, email, and forms. You also get an AI chatbot for SMS, social messaging, and web and mobile chat.
KIQ for Agents – For $20/user/month, you can help your support team eliminate manual grunt work by automating routine workflows. You get unlimited agent suggestions and language detections on top of conversation classification.
The price of each add-on is different, but you can learn more about them on the Kustomer website or by talking to a customer support rep.
Support
Our experience with the software's customer support was quite good. The live chat on the Kustomer support portal uses a chatbot that helped answer many of our queries.
The bot asked us some preliminary questions, provided an overview of the platform, and eventually transferred us to a consultant.
Stewart, the consultant, was accommodating and gave us all the answers we needed—except for whether or not Kustomer was ITIL/ITSM compliant.
The whole process was simple, easy, and convenient, and the experience was very helpful.
Ease of Use
The Kustomer helpdesk is genuinely omnichannel.
You can manage conversations with an individual across multiple platforms (email, SMS, phone, WhatsApp, and social media) from a single, unified, timeline-style workspace that, by the way, provides a complete view of each customer's info.
The customer timeline is easy to navigate, the overall design is clean and sleek, and the platform itself is fairly easy to use.
If you need help getting started, though, you can book a 15-minute introductory live Kustomer demo or watch the training videos included in the self-help center.
Kustomer User Reviews
Unsurprisingly, Kustomer has a 4.4 rating on G2 and a 4.6 rating on Capterra and GetApp.
What Kustomer users seem to like the most is the way the software organizes the information. They like the chronological timeline, the notes, and all the info they need is shown neatly in one place.
Other popular mentions in Kustomer reviews are how useful the tagging feature is and how much users appreciate the software's night mode.
Some users suggest that it'd be great if notes supported attached images or if Kustomer could add a spam folder.
The main complaints, though, are that sometimes the system's buggy, emails are difficult to forward, and the analytics tool isn't as robust as users would like.
Is Kustomer Worth It?
Whether it was because of an integration that didn't work, reports that didn't meet the expectations, or bugs that kept on popping up, it seems a few users weren't impressed with what Kustomer has to offer.
Their Kustomer reviews mention that the software didn't deliver on everything it promised—which is a fair assessment but not necessarily a deal-breaker.
Kustomer is a platform that shows great promise and is continually improving—it just doesn't seem to be as good as it can be just yet.
That said, what Kustomer currently offers is still quite valuable for both your support team and your customers. Kustomer's approach to data gathering and organizing allows you to know your customers better. This lets you anticipate their needs, and create effective business processes around those needs.
Basic reporting and high prices aside, with Kustomer, you can increase productivity without sacrificing the personal feel in every interaction with your clients. If that's what you're looking for, Kustomer certainly delivers.
Alternatives of Kustomer
When trying to evaluate or understand a product better, people tend to compare it to similar offerings in the market.
We at Hosting Tribunal have already evaluated other CRMs. Here are some worthy Kustomer alternatives.
Kustomer vs Freshdesk
In terms of price, Freshdesk comes out ahead. Freshdesk is one of the best help desk software for small businesses. It gives more value for money because its integrated online help desk features are compelling and robust.
For comparison, the beating heart of Kustomer is CRM. Customer data powers everything from business processes and automation to AI and customization.
If you're interested in creating tailored customer service experiences for your patrons, Kustomer is the way to go. If you want an integrated help desk program with a ticketing system, reporting tools, AI, and chatbots while remaining frugal, then Freshdesk is your best option.
Kustomer vs HubSpot
The closest HubSpot product we could compare Kustomer to is either HubSpot CRM or HubSpot Service. Kustomer is essentially the merger of the two.
HubSpot CRM is entirely free and includes contact management features, help desk ticketing software, and a reporting dashboard. Plus, it comes with free marketing, sales, service, and operations tools to boot.
Free is hard to beat, and not only is Kustomer pricey, but it doesn't have as many features. Though you should keep in mind that some of these features may come at a price.
If you're looking for a powerful CRM tool with help desk software for free, then HubSpot is your best bet.
Kustomer vs Zoho
When looking at Zoho as a whole, the closest product we can find that's comparable to Kustomer is either Zoho Desk or Zoho CRM.
Zoho Desk has all the same powerful ticketing and cloud help desk capabilities without the power of contextual CRM data that Kustomer offers.
You can integrate Zoho CRM with Desk for a reasonable price, but you won't get the same experiences as Kustomer.
Ultimately, the decision comes down to what type of service you're looking to provide for your customers.
Final Verdict
As we've highlighted throughout our Kustomer review, the software allows you to deliver effective and engaging customer experiences with omnichannel support and create self-service solutions so you can automate everyday tasks without compromising on quality.
Additionally, you can use Kustomer IQ to drive better experiences using AI. Plus you can take advantage of a one-of-a-kind CRM to contextualize your conversations, showing your appreciation for customers.
FAQ
No, Kustomer is not free. It has two subscription plans that cost $89 and $139 per user per month, respectively.
Yes, it is. Kustomer recognizes the importance of keeping user data safe and implements multiple layers of security to guarantee it. It follows data center, network, software development, and internal operations security controls.
Kustomer is also certified to ISO 27001 and is GDPR, CCPA, SOC II, and HIPAA compliant.
Which is better, Freshdesk or Kustomer?
It depends on what you're looking for. As a customer summarized in his review, Kustomer is a great fit for direct consumer companies that want to develop a personal connection with the customer.
Freshdesk, on the other hand, is a more affordable software that provides a more integrated and robust help desk solution.
What is Kustomer used for?
Kustomer is a new type of CRM software that empowers brands and businesses to deliver high-quality support and outstanding customer experiences.
Kustomer helps managers track support agents' efficiency while allowing support agents to see every interaction a customer has ever had with your business in one single, well-organized space. As one user pointed out in their Kustomer review, this makes everybody's job easier.
With Kustomer, agents can see all the texts, emails, visits, and even how much each customer has spent on your business.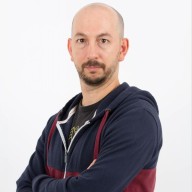 Nick Galov
Unaware that life beyond the internet exists, Nick is poking servers and control panels, playing with WordPress add-ons, and helping people get the hosting that suits them.
Leave your comment
Your email address will not be published.