Keap Review—When CRM, Marketing & Sales Automation Meet
Keap is an all-in-one solution that combines everything the modern manager needs to scale a business. Sounds too good to be true? Read our detailed Keap review and find out where it shines and falls through.
Drag and drop editor:
Yes
Integrations:
Google Calender, Gmail, QuickBooks, WordPress, PayPal, Zapier
Visit Website
Best for:
ADVANCED AUTOMATIONS
Strengths
CRM-oriented

Kanban-style pipeline

Email & SMS marketing

Many positive user reviews
Overwhelming onboarding process

Several customer service complaints
Digital marketing is a realm of opportunities, but it also takes up a lot of your resources. What if we told you you could save important time and storage space?
How?
By getting an all-in-one solution for lead management, email marketing, and billing.
In this thorough Keap review, we show how the service manages to do all that. It's one of the most comprehensive marketing tools in the business.
But can it really do it all? Read on to find out.
What Is Keap?
Keap is powerful marketing, sales, and CRM software. It also provides strong analytics, giving marketers a solid handle on conversion rates, user behavior, and other key metrics.
During its 20+ years of experience, the company has helped out more than 200,000 entrepreneurs. Better yet, 84% of its customers claim they increased their user base thanks to the Keap CRM tools.
How can a simple app make such a difference?
Stick with us and find out!
Ease of Use
The Keap app resembles work management platforms in terms of structure and interface. It functions more like sales pipeline software and contact managers than typical funnel builders.
But it does have one key similarity with services like ClickFunnels—it uses drag-and-drop technologies for landing page building and template customization.
Still, Keap has more complex functionalities, so it requires expert assistance with the onboarding and setup process.
Therefore, all Keap plans come with a $499 one-time fee. This includes expert coaching from Keap's specialists, which enables you to train your team too.
After you go through the onboarding training, the Keap software is fairly easy to use. It doesn't require any coding or web development skills.
Plus, it places all important functions within reach. All in all, it is an intuitive and easy-to-navigate solution with a diverse set of robust features.
Keep reading to find out what they are.
Keap Features
In this section of our Keap 2022 review, we discuss the key features and their functionality.
CRM Tools
Keap has excellent CRM features.
It allows you to gather your prospects in one place and handle sales leads seamlessly.
Plus, you can assign labels to your users, changing them from "Lead" to "Client" once you win a prospect over. Based on the label, you can send different prompts via text or email.
For instance, you can follow up with discussions, upsells, or thank you messages. The entire process is completely automated and headache-free.
Sales Pipeline
One of the most noteworthy features of Keap, fka Infusionsoft, is the sales pipeline. It essentially helps you move leads through the funnel.
With it, you can schedule tasks and appointments. Then, you can organize them depending on the status of your lead—"Leads," "Qualifying," or "Won." To reschedule them, just drag them to another card.
Further, Keap offers conversion tracking tools to monitor conversion rates, deal durations, forecasted revenue, and much more.
Last but not least, the Kanban-style pipeline template allows you to set automatic invoicing.
Advanced Automation Builder
The Automations Builder is Keap's version of a sales funnel template.
This clever tool allows you to create advanced nurture sequences and customize response triggers.
Of course, you can organize and rearrange elements with the drag-and-drop method without any HTML input.
You can also set goals and link tasks to a sequence to optimize your marketing campaign.
Keap Integrations
For starters, the Keap integrates with the main Google Workspace apps, including Gmail and Google Calendar. With them, you can improve your workflow management and automate more operations.
What's more, the service also connects with QuickBooks, which makes budgeting and billing a breeze.
Keap's integration with WordPress can come in handy in a content marketing project. In addition, PayPal can help you collect money from your customers.
Best of all, the Keap app integrates with Zapier. This app gives you access to numerous third-party platforms.
Last but not least, you can export data from your previous software to the Keap system.
Email Campaigns
Keap's email marketing features can save you valuable time and help you scale your brand.
The software allows you to automate and personalize your email campaigns at the same time by using segmentation.
Plus, you can choose between multiple attractive templates, highly praised by users in several Keap reviews.
To top it all, you can get real-time analytics on client behavior to plan your next steps accordingly.
Billing & eCommerce
As we mentioned above in our Keap review, billing is another strong suit of the service.
If you run an ecommerce store, you can use Keap's native processors to charge your clients. Alternatively, you can employ third-party payment gateways, such as PayPal, Stripe, or WePay.
Either way, the checkout process is fully automated.
All you have to do is set up a checkout form. Additionally, you can enable automated upsells and promos, follow-ups, and abandoned cart reminders.
All this can greatly improve your bottom line.
Analytics
Keap's reporting dashboards and graphs can provide valuable insights into your business.
The software provides detailed analytics on click-through rate, form completion, visitor engagement, payments, and revenue.
In addition, Keap offers A/B testing, so you can check which email version is better for conversion optimization.
Last but not least, Keap integrates with Google Analytics.
You can use it for more information about your conversion rates, ROI, and client behavior.
Extra Features
Keap's offering is too extensive to cover all tools in one review. Before we move on to the next section, however, we briefly discuss a few more unique features.
If your only aim is to build a landing page, you'd be better off with a cheap funnel builder. That said, you can do much more with Keap's all-around offering.
On top of everything mentioned above, you can use Keap to create landing pages. Its approach is elegant, code-free, and timely.
What's more, thanks to Keap's text marketing features, you can easily increase your reach. The software allows you to contact customers via SMS or phone.
We also found a unique add-on that helps you prioritize leads by assigning them labels—for example, a "Lead Score." But note that this feature is available only with the highest-tier plan.
Plans & Pricing
Keap's pricing structure consists of three paid plans and a 14-day free trial.
The Keap trial allows you to test every Pro feature without requiring credit card information.
All packages start from 500 contacts and one user. Each additional user adds $30 to the price. You can also increase the number of contacts up to 25,000.
Pricing Plans
As we mentioned, all plans come with a one-time $499 onboarding fee.
Keap Customer Service
In this part of our Keap review, we discuss the quality of Keap's support.
Apart from 24/7 chat, you can find several phone numbers for customers in different parts of the world. If you have a purchase-related question, you can shoot an email at [email protected].
For any other product and service-related queries, you can find detailed guides and information in the Help Center.
This extensive knowledge base includes tons of resources. You can learn how to manage the Keap pages, use your dashboard, leverage the pipeline's capabilities, or get the mobile app.
In the "Interesting Stuff" section, you will find exactly what the name suggests: marketing blog articles, podcasts, guides, a Subject Line Generator, webinars, and events.
Keap Reputation
Keap is a popular solution among end-users. On G2, for instance, the service has a solid 4/5 rating averaged from more than 1,200 reviews.
On TrustRadius, it boasts an 8.3/10 rating. Capterra users rate the service with the commendable 4.1/5 stars.
Most positive comments in Keap reviews are about its ease of use, intuitive pipeline, powerful automations, and insightful analytics.
We also came across some complaints, though. For example, some users point out that the wide range of features can be overwhelming. Others criticize the support reps.
However, they usually don't go into much detail. Take this Keap review on Reddit, for instance: "We are not happy with their customer service."
Still, Keap's online reputation is mostly favorable. The majority of users render it a reliable solution.
Who Is Keap For?
Keap is an effective, comprehensive, and fairly easy-to-use CRM and marketing tool. With its diverse bundles, it's suitable for every type of business—from small startups to large enterprises.
The cost of Keap varies significantly depending on the package and the number of users and contacts included. While it can be steep for small business owners, the quantity and quality of features justify the price.
After all, Keap combines multiple services, allowing you to scale your business using a single solution.
Alternatives of Keap
In this section, we compare Keap to some of its most renowned alternatives to give you a wider choice.
Kajabi vs Keap Review
Kajabi is a marketing tool specialized in developing and distributing online courses and informational resources. It is pricier than its counterpart, starting at $199/month.
Keap, on the other hand, is focused primarily on CRM and email marketing. Plus, it offers way more integrations.
GrooveFunnels vs Keap Review
GrooveFunnels' main focus is on funnel building and customization. Although Keap provides these functions too, GrooveFunnels is better at it.
That said, Keap fights back with CRM tools and advanced reporting.
ClickFunnels vs Keap Review
If you're looking for a ClickFunnel alternative, Keap is a good choice. Even though they excel at different things, they offer similar features.
ClickFunnel focuses mainly on the creation of funnels (surprise, surprise) and sales automation.
By contrast, Keap provides a wider palette of features. That said, it charges a setup fee, which increases the initial investment.
Final Verdict
As our Keap review comes to an end, it's time for our final verdict.
Boasting an extremely robust set of features can be a double-edged sword, and Keap is no exception to this rule.
On the one hand, it offers comprehensive CRM technology and automations. On the other hand, it has a complex onboarding process and can be overwhelming for some users.
Still, the diversity and convenience of combining all solutions in one platform outweigh the cons. Keap can be a worthy addition to your marketing arsenal.
FAQ
Is Keap a legitimate service?
Yes, Keap is a completely legitimate provider. Many customers attest to its legitimacy—just check out one of the thousands of Keap reviews by users online.
Yes, Keap is perfectly functional and trustworthy. It provides reliable CRM solutions and marketing automations.
Keap is a more-than-decent solution for managing contacts, nurturing leads, among other things.
It is suitable for businesses of all sizes, particularly for those that rely on multiple marketing and management services.
No, Keap is not a free lead management service. It does offer a 14-day free trial with its Pro plan, though.
Its price starts at $40 per month. For the full list, check out the pricing section of this Keap review.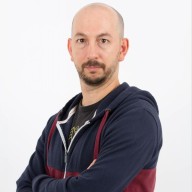 Nick Galov
Unaware that life beyond the internet exists, Nick is poking servers and control panels, playing with WordPress add-ons, and helping people get the hosting that suits them.