HelpCrunch Review—What Can It Do for Your Customer Support?
Combining email, chat, messaging, and online help desk capabilities, HelpCrunch is an innovative, all-in-one solution that helps you acquire, convert, and classify leads. HelpCrunch can help businesses increase sales and improve support with user-friendly software that comes at an affordable price.
Free trial:
14-day free trial
Mobile app:
iOS / Android / SDK
Key features:
Affordable plans, ease of use, customizable, free migration, 24/7 support
Visit Website
Best for:
MULTI-CHANNEL COMMUNICATION
Strengths
Ease of use

Free migration

Highly customizable

24/7 multichannel support
No chatbot

Basic reporting

Lack of native integration
Thanks to technology, customers are more connected to brands and businesses than ever before. Effective communication with customers can become an essential key to a business' success.
HelpCrunch is an all-in-one communication platform that allows you to talk to your customers, provide 24/7 support, and engage them automatically with a modern, integrated conversation tool.
Check out this HelpCrunch review to see why you might want to add its services to your website.
What Is HelpCrunch?
HelpCrunch is an integrated customer communication platform that combines live chat, email marketing automation, and help desk tools to create a unified solution for your customer service.
You can scale your marketing, support, and sales with HelpCrunch's all-in-one toolset.
Features
HelpCrunch provides you with modern communication tools and features to help you support your customers.
Live Chat
The software has an extensive list of live chat features. These will help you convert more leads, drive sales, and provide faster customer support.
With the HelpCrunch software, you can pre-categorize your leads by automatically collecting their contact info beforehand and increase agent efficiency with tools like Saved Responses, Tagging, Assigning, and Merging Conversations.
Other live chat tools include Sneak Peek and Live Visitor Profiles, which allow you to see what your customers are saying before they hit send as well as their behavioral data, respectively.
Email Marketing
With this HelpCrunch feature, you can share email newsletters, promote one-time specials to the right customer segments, and collect their feedback through surveys to improve your service.
If you don't want to go through the hassle of designing email campaigns from scratch, you can use HelpCrunch's pre-made templates and automate targeted messages.
Help Desk
The HelpCrunch ticketing system allows you to provide multi-channel support, including email and chat, from one place—the Shared Inbox.
The inbox also shows you detailed customer profiles with data like their country of origin, the number of times they've visited your website, and private chat notes with critical context to better understand your customers.
The help desk program also has tools like Conversation Rating, Multilingual Service, and Online Status Indication.
Analytics
There are several HelpCrunch analytics tools you can use to draw stats and look into your organization's performance.
HelpCrunch reports help you keep track of customer satisfaction, identify which articles in your knowledge base you need to improve, and see which questions were left unanswered.
You can also examine individual agent's performance based on metrics like the number of conversations they've closed and average conversation time.
Integrations
HelpCrunch easily integrates with apps you're already using. By doing so it creates a seamless workflow and makes your job as a support agent a little easier.
Whether you're using a WordPress, SquareSpace, or Magento website or if you're one of the 600,000 businesses using Shopify, HelpCrunch can work for you.
The HelpCrunch software integrates with social media platforms like Facebook and Twitter, messaging channels such as WhatsApp and Telegram, and CRM software like Zendesk and Salesforce.
Zapier
The Zapier integration allows you to connect HelpCrunch with over 3,000 apps.
There are eight HelpCrunch triggers currently available through Zapier, for example, New Customer Created, Customer Tags Updated, and Customer Unsubscribed.
Google Analytics
The Google Analytics integration acts as one of HelpCrunch's reporting tools. It allows you to track key chat/widget events to gain insights into your customers' behavior.
For example, it lets you know when customers use the chat widget, send messages, or submits a pre-chat form.
Slack
Slack is a business messaging app used by more than 10 million people worldwide.
This integration can act as an issue tracking system and allows you to get real-time HelpCrunch notifications right in your Slack channels, so you never miss a beat.
HelpCrunch Downsides
The HelpCrunch help desk is rudimentary compared to the web-based help desks of some of its competitors.
It lacks many native integrations, including CRM and social media tools.
HelpCrunch doesn't have a chatbot, which is a critical tool that can take some of the pressure off of live chat agents and provide customers with quicker answers.
The mobile help desk app is occasionally buggy and doesn't provide the same functionality as the HelpCrunch desktop app.
Plans & Pricing
HelpCrunch has two pricing tiers, one for live chat only and another that includes emails too.
All plans come with unlimited contacts and free migration from any other platform.
Pricing Plans
Support
You can find a contact number and email to get in touch with the customer support team on the HelpCrunch support portal—and, naturally, there's also the website's live chat.
We used the live chat to enquire about the Enterprise plan.
HelpCrunch had high volumes at the time, but a team representative got back to us in less than 15 minutes. The whole interaction was quick, helpful, and informative.
Ease of Use
As users often praise in their HelpCrunch reviews, the software is super user-friendly—it's easy to set up and even easier to use.
The main section of the platform shows the incoming chats and is the most crucial part of the entire interface. HelpCrunch went for an intuitive design, making it feel more akin to WhatsApp Web or Facebook Messenger.
HelpCrunch User Reviews
According to its website, and based on over 500 HelpCrunch reviews, the software has a cumulative 4.8/5 rating from user review platforms like Capterra, G2, Product Hunt, and TrustRadius.
Most users highlight how affordable, reliable, and easy to use the software is. The cons HelpCrunch clients mention usually revolve around the mobile app. This app is often buggy and has been known to omit one or two new message notifications.
Is HelpCrunch Worth It?
As users point out in their HelpCrunch reviews, there is certainly room for improvement—particularly when it comes to the apps' development—but as far as the HelpCrunch cloud-based service goes, we believe it's a solid, affordable solution that is continually improving.
It's a multi-channel communication platform, which means all communications with customers via email, chat, or messaging are compiled into a single dashboard that acts as a central point of contact for easy workflow management.
HelpCrunch can help you convert more leads, streamline communication, and increase customer satisfaction, so we'd say it's worth it.
Alternatives of HelpCrunch
There are plenty of help desk software solutions on the market, and they all offer similar services.
If you'd like to see how HelpCrunch fairs among the competition, check out the following alternative we at Hosting Tribunal analyzed.
HelpCrunch vs Freshdesk
When making this best help desk comparison, we took three things into consideration—price, features, and functionality.
Both HelpCrunch and Freshdesk are ideally priced help desk software for small businesses. Although we believe Freshdesk comes out ahead since it offers a free plan (with basic features only, but still) and incredible functionality, making it a great all-in-one customer service solution.
HelpCrunch is more of a customer communication solution with an emphasis on live chat and email.
HelpCrunch vs Zoho
We think HelpCrunch matches up better with Zoho SalesIQ instead of Zoho Desk.
SalesIQ is customer-engagement software that provides sales, marketing, and support teams the tools they need to communicate with website visitors.
SalesIQ is a little more affordable than HelpCrunch (SalesIQ's Enterprise plan costs $20/month per operator) and comes with some excellent features like Visitor Tracking, Smart Chatbots, and integration with Zoho Desk and Zoho CRM.
This makes Zoho SalesIQ a pretty good option.
HelpCrunch vs HubSpot
The closest comparison we can make between HelpCrunch and HubSpot's product offering is HubSpot Service Hub.
Service Hub includes conversational tools, a help desk ticketing system, shared inbox functionality, a reporting dashboard, and more—in other words, much of the stuff that HelpCrunch offers with the teeny tiny difference that it's 100% free.
Although HelpCrunch plans are pretty affordable, free forever is hard to beat.
Keep in mind that if you want certain features, like the Slack integration, you'll have to buy a HubSpot subscription. This will likely end up being more expensive than HelpCrunch.
Final Verdict
All in all, HelpCrunch is a pretty solid solution.
The all-in-one communication toolset lets you scale your support, marketing, and sales efforts without the crazy overheads.
As we've mentioned throughout our HelpCrunch review, the software allows you to provide 24/7 multi-channel support through the help desk, target customers with automated email marketing, and generate leads with pop-ups, forms, and automated messages.
All this makes HelpCrunch a powerful sales tool for businesses looking to engage customers and streamline support services.
FAQ
Is HelpCrunch really free?
No, it's not. HelpCrunch's cost varies depending on the features you want and the number of support agents you need. Prices start from $12/month, but you can try the software for free for 14 days.
What is HelpCrunch used for?
HelpCrunch is a customer communication platform commonly used by sales, support, and marketing teams to acquire, convert, and support customers better. As a user wrote in his HelpCrunch review, the software "makes new opportunities possible."
Yes, it is. Data protection and transparency have always been at the center of HelpCrunch's philosophy. HelpCrunch is GDPR-compliant and has privacy policies in place to ensure that user's data is secured.
Which is better, Freshdesk or HelpCrunch?
It depends on what you're looking for in a customer service platform. Freshdesk is an award-winning help desk solutionwith multi-channel support, while HelpCrunch leverages customer service through live chat, email, and messaging.
If you're still uncertain about which help desk software to choose, you can head back to the "alternatives" section of our HelpCrunch review or check out our selection of the best help desk software in 2022 so you can compare your options.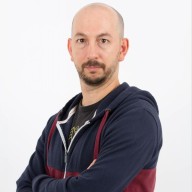 Nick Galov
Unaware that life beyond the internet exists, Nick is poking servers and control panels, playing with WordPress add-ons, and helping people get the hosting that suits them.
Leave your comment
Your email address will not be published.