EngageBay Review—Give Your Customers Engaging Support
EngageBay is an all-in-one marketing, sales, support solution that comes with CRM, live chat, and help desk software for free. EngageBay features help you turn leads into customers and provide them with unparalleled support—all in one platform.
Mobile apps:
Android / iOS
Key features:
Free plan, integrated marketing capability, free onboarding, all-in-one solution
Visit Website
Best for:
INTEGRATED BUSINESS SOLUTIONS
Strengths
Free plan

All-in-one solution

Free onboarding sessions

Integrated marketing capability
Not scalable

Complicated integrated setup
When website visitors and customers have issues, customer support is the best way to nudge them in the right direction.
Ensuring great customer support while being cost-effective is not that easy without a help desk system—which, by the way, is not the same as service desk software.
The latter is like an IT help desk that helps you handle incidents, whereas help desk software focuses on giving broad customer support across multiple platforms.
If that's what you're looking for, then you should know that numerous user reviews say EngageBay is one of the best in the market. After investigating the platform through and through, we agree with that assessment.
Keep on reading to find out all this particular help desk software can do for you.
What Is EngageBay?
EngageBay is an integrated, all-in-one marketing, sales, support, and CRM solution that acts as a single point of contact for all your business needs.
It's designed to help businesses acquire, engage, and convert website visitors into customers while providing a robust help desk solution.
Features
EngageBay can help you do more than just allocating and routing issues. Its host of helpful features ensures you can identify new opportunities and deliver compelling customer experiences.
In this section of our EngageBay review, we'll tell you more about the ones we found to be the most helpful.
Live Chat
The live chat feature lets you deliver a personalized one-on-one customer experience.
You can talk to your visitors in real-time and track the entire customer journey on your website—including current page, pages visited, and time spent on the site—right from the EngageBay desktop app.
With the Proactive Chats tool, you can send preemptive messages to website visitors and potential customers.
You can customize these messages based on, for example, the page the visitor is on, their location, the referral website they came from, or whether they're a returning visitor.
Naturally, you can also transfer chats to other team members, and email the chat transcript to the customer. You can also ask your customers to leave feedback after the conversation is over.
CRM
The EngageBay free CRM solution lets you view every detail about a contact in a single interface, encouraging meaningful relationships with your customers, and—if CRM stats are anything to go by—increasing your sales by as much as 29% too.
You can track the progress of every deal you have in motion, enable your leads to schedule appointments on your calendar, and integrate your phone calls so your agents can have easy access to customer-specific information during the call.
EngageBay is also a project management solution. The CRM tool allows you to list tasks for each lead and set up reminders so you never lose track.
Automation
Marketing automation systems can help your agents increase revenue and maximize efficiency. Among EngageBay's automation features are:
Visual Designer – That's a simple and efficient way to design your marketing and sales workflows.
Predictive Lead Scoring – Serves to identify your warmest leads based on the criteria you specify to the EngageBay software.
Smart Customer Segmentation – Set up rules to automatically segment your customers based on their behavior.
Email Personalization – A potent tool that lets you send emails with an embedded personal touch, like your customer's name, company, location, and more.
Analytics
With the free CRM analytics, you get actionable insights to make smarter decisions and serve your customers better, increasing sales in the process.
The EngageBay reporting tool lets you segment clients into various categories, use custom data to evaluate the impact certain decisions can have on your business, and determine which customer group can bring the best ROI.
You can monitor various metrics (completed sales, new sign-ups, etc.), create different types of reports (pipeline, sales forecasting, etc.), and export them as Excel, CSV, or PDF files.
Auto Dialer
EngageBay's Auto Dialer feature allows you to make and receive calls with a single click.
You can mute calls, get automated alerts whenever you miss a call, tag calls so you can easily identify your contacts in the future, and—if you get the ultimate EngageBay plan—record important calls for future reference.
The Auto Dialer feature includes Call Logging and Call Reporting so you can keep track of your team members' activity and your communications with your customers.
Integrations
EngageBay seamlessly integrates with several powerful apps and web services to give you a more holistic experience.
Some of the most useful enhancements are Mailgun, Mandrill, Postmark, and Sendgrid.
Xero
If you use Xero, you can integrate the software and complement the information EngageBay CRM gives you.
When you connect Xero, you can sync your contacts and access your customer's billing history, create invoices, and track payments.
Zapier
The integration with Zapier makes it easier to connect EngageBay with the apps that you know and love.
Popular solutions like Slack, Salesforce, and Mailchimp (no coding required) allow you to make the most of EngageBay features.
PieSync
PieSync lets you connect EngageBay with more than 250 apps.
It automatically transfers and updates data across the apps, so you get accurate customer info quickly and easily.
EngageBay Downsides
The integrated setup might be complicated.
The EnageBay training videos in the knowledge base could use some updating.
There are only a few pre-designed templates.
Pricing Plans
EngageBay has a very targetted pricing structure. Below, we are listing the all-in-one suites, but the marketing and CRM plans are more limited in score and cheaper, as a result.
If you commit to a yearly or biennial subscription, you get discounts on your EngageBay plan—20% and 40% off the monthly price, respectively.
Support
We reached out to EngageBay via email to determine what security measures the software has in place.
We spoke to a friendly customer support agent named Andy, who got back to us within an hour of our support request and confirmed that EngageBay is hosted on Google Cloud and has SSL encryption.
The exchange was quick, simple, and extremely helpful. It goes to prove that all those five-star EngageBay reviews from users are well deserved.
Ease of Use
Navigating the EngageBay dashboard is a breeze. The simple yet elegant design of the user interface results in an effortless user experience.
The software is seamless and doesn't require users to have extensive knowledge of marketing platforms. However, some users have mentioned that they struggled to get the hang of it at first.
To ease the adaptation process, EngageBay sends you a series of helpful emails and how-to videos. Plus, you can always visit the EngageBay knowledge base or talk to a customer support rep whenever you're stuck, have questions, or need to troubleshoot an issue.
EngageBay User Reviews
EngageBay won the Supreme Software and Expert's Choice awards at the 2020 FinacesOnline Awards.
It was also listed as one of the Top 10 Fastest-Growing Software in Marketing Automation at the 2019 SaaSworthy Awards.
EngageBay earned these accolades and countless glowing EngageBay reviews written by users thanks to its high-quality features and affordability.
On top of that, users praise how helpful the support team is, and the software's phone and email capabilities.
Negative user reviews, on the other hand, are in short supply. They're more nitpicks than anything else, confirming that EngageBay is among the best help desk software in 2022.
For example, one user wrote in his EngageBay review that he'd like more troubleshooting info on the knowledge base, and another user mentioned she'd like the software to support Google Meet.
Is EngageBay Worth It?
EngageBay is an affordable all-in-one, multipurpose help desk software for small businesses that helps streamline the workflow, and saves you a lot of time and money.
EngageBay is more than a ticketing system.
It lets you send compelling proposals to your prospects straight from the CRM, and convert casual web visitors into customers with beautiful landing pages. Plus use the help desk and live chat software to support your customers when they need you.
EngageBay offers high-quality CRM, sales, marketing, and customer service tools at a remarkably low cost. A lot of them even for free.
EngageBay's definitely worth it.
Alternatives of EngageBay
EngageBay is at the top of its game, and it is among the best in the industry. But competition is tough, and it has more than a few worthy rivals.
As part of our review, we at Hosting Tribunal highlighted a few of EngageBay's competitors and made a quick comparative analysis based on pricing, features, and functionality.
EngageBay vs Freshdesk
Both platforms have free plans with basic features, but EngageBay's paid plans are cheaper. The EnageBay Basic plan starts at $8.99, while Freshdesk begins at $15, whereas the highest plans are $79.99 and $99, respectively.
Freshdesk, however, has a more extensive feature list. The most prominent one is the Freddy AI, which is a virtual assistant made to improve customer service.
EngageBay's affordability and all-in-one service make it the better solution for small businesses, whereas Freshdesk is more of a customer support and multi-channel communication software aimed at well-established companies and brands.
EngageBay vs HubSpot
As far as help desk software comparisons go, EngageBay and HubSpot are two evenly matched, all-in-one marketing platforms. That said, EngageBay has a few advantages.
Firstly, EngageBay is more affordable. HubSpot has a mandatory $3,000 onboarding fee. Whereas EngageBay not only has free onboarding, but the Growth plan comes with an EngageBay expert included in the package.
Another key differentiator is that, unlike HubSpot, EngageBay doesn't have an annual subscription commitment. You can pay on a monthly basis for as long as you like before committing for longer.
Finally, EngageBay has some high-level features that HubSpot doesn't. For example, lead capture forms, account-based marketing, deals automation, and email sequences.
EngageBay vs Zoho
Let's talk about pricing first. Both companies offer free plans, but EngageBay's free all-in-one plan has considerably more features than Zoho's. Plus, Zoho Desk charges customer support at an additional price, whereas EnageBay offers it for free.
That said, Zoho Desk has superior reporting and analytics capabilities, provides multilingual support, and comes with an AI-powered virtual assistant called Zia. She can interact with your customers and let you know when they need a support agent to take over.
Zoho Desk can integrate with Zoho CRM to expand your customer service capabilities. For comparison, with EngageBay, you get CRM, live chat, and help desk features all in the same platform.
Final Verdict
We've said it throughout our EngageBay review and we'll say it again—EngageBay is one of the best-integrated business tools on the market.
EngageBay's features allow you to easily capture leads' attention, nurture your relationship with them, and support them.
The single, unified platform lets you engage with your prospects across multiple channels. All while looking at the contextual customer information you need.
Best of all—once you sign up for your subscription, you'll get to enjoy all these features for an affordable price and receive awesome customer support from the EngageBay team.
FAQ
Is EngageBay really free?
Yes, it is. The Service Bay package, for example, offers free Help Desk and Live Chat for support teams.
What is EngageBay used for?
EngageBay is a multipurpose marketing, sales, CRM, and service software that allows businesses to not only attract website visitors but engage, nurture, and ultimately convert them into paying customers.
The EngageBay software is GDPR compliant and therefore provides you with expanded privacy protection. It's hosted on Google Cloud, has SSL encryption, and follows various security procedures to help protect users' personal information from unauthorized access, use, or disclosure.
Which is better, Freshdesk or EngageBay?
It depends on what you're looking for. If you're a small to growing business that needs to streamline its marketing, sales, and support, then EngageBay is your best bet. If you're looking for an all-in-one solution with an emphasis on cross-platform support, then Freshdesk will do.
Our Freshdesk and EngageBay reviews provide great insight into the strengths and weaknesses of both platforms. Make sure to check them out.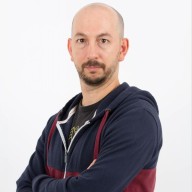 Nick Galov
Unaware that life beyond the internet exists, Nick is poking servers and control panels, playing with WordPress add-ons, and helping people get the hosting that suits them.
Leave your comment
Your email address will not be published.