PlanGuru Review—How Can It Take Your Business Higher?
PlanGuru can generate precise financial reports for your company through multiple forecast methods. It can help you run different scenarios, create cash flow statements, and determine trends so you can make informed business planning. Check out our detailed PlanGuru review below to see if it is a good match for you.
Free version:
14-day trial
Financial projections:
Great
Integrations:
Quickbooks Online, Xero, Excel
Key features:
Accurate financial projections, data forecasts, unlimited analyses, Excel integration
Visit Website
Best for:
FINANCIAL FORECASTS
Strengths
Excel integration

Unlimited analyses

Unlimited budgeting

Accurate financial projections
Expensive

No business plan templates
Every successful business started out as a simple idea, but what do you do once you have it?
How do you transform it into a financially viable business plan?
PlanGuru might be the answer you were looking for.
This business plan creator and budgeting software will make you feel confident in starting your new company by giving you all the financial reports you need easily and quickly.
PlanGuru reviews often praise the software for being a great tool for budgeting projects and making accurate projections. Check out our review to find out all PlanGuru can do for you.
What Is PlanGuru?
PlanGuru is a business planning software renowned for producing accurate financials. The company ranked among the top when it comes to creating a financial plan.
PlanGuru Best Features
While there is a multitude of PlanGuru features, we at Hosting Tribunal made a selection of the ones we think are most intriguing:
Financial forecasting

Scenario analyses

Archive budget feature

PlanGuru analytics
Business Plan Building
The software is not difficult to use, but it is rather intricate, and the information on the webpage is not as detailed as we'd like it to be.
In this section of our PlanGuru review, we'll give you details on what its features can do for you.
Financial Forecasting
With PlanGuru, you can easily generate an income statement, calculate financial ratios, review your balance sheet, project your growth rate, and use more than 20 forecasting methods.
You can see all these in a spreadsheet format in the PlanGuru software or export them as reports to PDF or Excel files.
Scenario Analysis
To improve your business plan, PlanGuru lets you run what-if scenarios and calculate assumptions so you can evaluate both risks and opportunities.
Running different scenarios allows you to predict the probable financial impact some decisions may have.
Archive Budget Feature
The data you put in PlanGuru can be under either of two tabs: Budget (that is, your projections for the next year or, in other words, what you anticipate will happen) or Actual (what is actually happening).
As part of this PlanGuru feature, the software creates an additional tab called Forecast, that allows you to replace your projections with the actual numbers, compare the two, adjust your projections, and make informed decisions.
You can re-archive the Budget data whenever you want and use the data from either tab as the basis for other financial reports, depending on the information you want to see.
PlanGuru Analytics
Once you've signed in, you can see your dashboard, create Quick Reports, save them, and share them with other users.
So, how to use PlanGuru Analytics?
The Quick Reports are very easy to generate. When you click on the tab, you get a menu on the left side of your screen that will give you preset options to configure your report.
You can choose which type of report you want (current year trend, time passed vs last period, etc.), for which period you want it, whether you'd like it to include charts, percentages, variances, etc.
Integrations
As far as PlanGuru integrations go, the software lets you import data from QuickBooks, Xero, and Excel. It also lets you export your reports as PDF, Word, and Excel files.
Plus, there's the Advanced Reporting Excel Add-in. This feature allows you to create dynamic reports that show PlanGuru analyses on the Excel interface.
What We Disliked
Although it's one of the best business plan software in 2022, PlanGuru still has some problems. After trying the web platform out, we concluded that we didn't like:
How expensive PlanGuru is.

Compared to other

business plan builder software,

buying a PlanGuru plan is a lot more expensive, even though all of them offer roughly the same services.

The lack of business plan templates.

Even though PlanGuru is technically a

business plan generator

, its main focus is creating detailed and accurate financials, not necessarily a well-written business plan.
Plans & Pricing
PlanGuru plans vary depending on where you want to use the software (on the cloud or on your desktop), though the price remains the same either way: $99/month plus $29/month for additional users.
It's the cloud-based version of the software. It grants you access to an unlimited number of scenarios per company, forecasts for up to 10 years, automatically solved cash flow statements, more than 20 forecasting methods, the Budget Archive feature, and in-app dashboard and reporting tools.
It only works on Windows desktop devices. It includes all features the app plan does in addition to payroll utility, business valuation, breakeven tool, and the ability to consolidate an unlimited number of projections. Instead of the in-app dashboard and reporting tools, it lets you use PlanGuru Analytics and the Excel Add-in Reporting Tool.
You can benefit from a 25% PlanGuru discount on either one of the plans if you purchase a yearly subscription for $899.
Support
If you have an issue with the app, you can submit a ticket detailing your problem (you can even attach a screenshot or file to your ticket for further clarification), and the support team will get back to you. You can also reach the team via telephone at 888-822-6300.
The PlanGuru support representatives were friendly, professional, and helpful when we contacted them. They answered every one of our questions patiently and promptly regardless if they were generic or specific questions about the software.
Additionally, you can find many video tutorials on the Help Menu.
Each video gives you detailed, step-by-step instructions on how to get started, import data, define the report layout, build formulas, and pretty much all you may need to make the most of PlanGuru's features.
PlanGuru User Reviews
The software has a four-star rating on Trustpilot and a 4.2 rating on Capterra.
Generally, users seem satisfied with the services PlanGuru offers. People tend to compliment the easy-to-use interface, varied forecasting, great support, and the Excel integration.
There aren't a lot of negative comments online about the software, though some PlanGuru reviews mention improvements that users would like.
For example, developing a desktop version for Mac, adding an inventory module to the software, and a mass-refresh option for the Excel add-in.
Is PlanGuru Worth It?
Although the app is easy to use and the tutorials are comprehensive, PlanGuru can be difficult to set up and can only be mastered by someone with a strong financial background.
That said, it's worth purchasing a PlanGuru subscription if you require budgeting or financial forecasting services. As users highlight in their PlanGuru reviews, the software's financial planning capabilities are extensive, and the Excel integration makes it easy to handle data and reports.
PlanGuru can help you determine some aspects of your business plan (like the personnel plan, for example, with the Payroll Utility feature), but it doesn't offer you a canvas or template so you can write it out.
So, if you're looking for idea-developing, plan-writing software, you can probably find cheaper options that are more equipped to meet your needs. If, however, you're looking for a financial-oriented solution, PlanGuru is a sound option worth considering.
Alternatives of PlanGuru
Here are other business planning software and how they compare to PlanGuru.
LivePlan vs PlanGuru
Like PlanGuru, LivePlan can integrate with QuickBooks and Xero and create automatic financial reports, charts, and graphs.
The difference is that LivePlan offers more than 500 business plan templates, step-by-step guidance, and is beginner-friendly. PlanGuru, on the other hand, supports more than 20 forecasting methodologies, scenario runs, and—as a user highlights in her review for PlanGuru—a valuable Excel integration that adds flexibility to the reports.
Another big difference between these two is the price. A LivePlan subscription can be purchased for $20/month, whereas a monthly subscription for PlanGuru costs $99.
Bizplan vs PlanGuru
Similar to LivePlan, Bizplan offers step-by-step guidance and financial tools for $29/month. Bizplan subscriptions also grant you access to a crowdfunding platform, drag-and-drop business plan templates, and expert guidance.
PlanGuru, on the other hand, is three times more expensive, offers more comprehensive financial reports, analytics, and an Archive Budget feature that allows you to compare the forecasted data with the actual numbers and make more accurate projections.
PlanGuru vs BusinessPowerTools
PlanGuru is great software, but beginners might struggle with it. BusinessPowerTools, on the other hand, is designed to be user-friendly.
Its business plan program, BizPlanBuilder, walks you through all the narrative and financial bits you need for your business plan, going from the executive summary to the cash flow reports.
BizPlanBuilder lets you edit text, create charts, write side notes, and keep it all organized in your dashboard for $27/month.
Final Verdict
PlanGuru stands out among the other business plan creator software by focusing on the essential part of your business plan—financials.
The software is well thought out, with endless tools to help you with your budgeting and exceptional PlanGuru customer service.
Not convinced yet?
Go ahead and sign up for the free trial and see for yourself.
FAQ
Yes. PlanGuru is considered one of the best business plan apps you can find in 2022.
As one user pointed out in their review for PlanGuru, the software's value resides in simplifying complex accounting, budgeting, and forecasting calculations.
No, but it does have a trial period. You can register on the website (without providing any credit card information) and use PlanGuru for 14 days for free.
How much does PlanGuru cost?
A PlanGuru subscription costs $99 if you decide to pay monthly or $899 if you want to make a payment every 12 months.
What is the best business plan software?
PlanGuru might be the best business plan software when it comes to accurate forecasts and detailed budgeting. User reviews say PlanGuru distinguishes itself from others in the market thanks to the effort developers put into the software's financial features.
However, if you're looking for a less expensive, more user-friendly business plan writing software that still has financial tools, BizPlan, LivePlan, and Upmetrics are great options.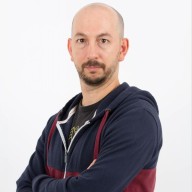 Nick Galov
Unaware that life beyond the internet exists, Nick is poking servers and control panels, playing with WordPress add-ons, and helping people get the hosting that suits them.
Leave your comment
Your email address will not be published.