IdeaBuddy Review—How Will It Boost Your Budding Business?
Perfect for startups and aspiring entrepreneurs, IdeaBuddy is a convenient and innovative business plan creator. It's an all-in-one toolbox made to guide you through the entire business planning process. Check out our full IdeaBuddy review to find out whether it suits you.
Free version:
15-day trial
Financial projections:
Good
Key features:
Ease of use, affordable plans, financial planning, custom templates, step-by-step assistance
Visit Website
Strengths
Step-by-step guidance

Customizable templates

Hassle-free financial planning

Automated financial calculators
No mobile app

No free version

No IdeaBuddy integrations
The best business plans provide structure and define strategic information such as the mission statement, key assumptions and risks, and business objectives. Over time, they can act as the guiding North Star for your business, tracking progress and making sure your business remains on course.
Entrepreneurs starting out might not have the necessary skills or expertise to build a comprehensive business plan. That's where business plan writing software comes in handy.
IdeaBuddy is one of the premier online business plan software on the market. Check out this IdeaBuddy review to see just what it could do for you.
What Is IdeaBuddy?
IdeaBuddy is an innovative business planning software designed for aspiring entrepreneurs, startups, incubators, accelerators, business schools, and product managers to help them along the entire business-planning process.
IdeaBuddy guides you step-by-step through your journey from the initial idea to the final execution.
IdeaBuddy's Best Features
Step-by-step guide

Editable templates

Notes and tips

Financial management

Collaboration

Handy built-in editor
Business Plan Building
Next up in our IdeaBuddy review, we'll go into more detail on some of these features.
Step-by-Step Guide
IdeaBudddy's guide teaches you how to put together a winning business plan. It covers every step – from identifying potential strategic alliances, key customers, and competitors to putting the plan in motion.
Is something giving you trouble? Don't worry – IdeaBuddy has prepared how-to guides and examples from similar businesses to your own to help develop your idea.
The IdeaBuddy app also has market analysis and financial projection tools.
For example, you can find out how big your target market is, calculate full market potential, explore funding options, define your revenue model, and so much more.
Editable Templates
IdeaBuddy has over 161 customizable idea templates separated into different business categories, including fitness and recreation, beauty and care, food and drinking, tech and media, retail, and healthcare.
Each IdeaBuddy business plan template has unique examples, tips, and industry standards to help you get started.
Financial Management
The IdeaBuddy dashboard has four sections: Idea Plan, Story Mode, Journal, and Financial Plan. On the latter, you can keep track of financial metrics (like Total Revenue, Total Costs, and Net Profits) and see your profits and losses displayed graphically.
IdeaBuddy allows you to calculate a five-year cash flow projection so you can keep track of the cash coming in and out of your business. Its financial calculators also help you work out startup costs, loan payments, payroll expenses, and marketing costs automatically.
Handy Built-In Editor
This IdeaBuddy feature gives you the freedom you need to craft the business plan you envision– you can decide which elements you want to keep, select the order of the sections, add text, and create the perfect business plan to sell your idea.
You can make unlimited edits to get your business plan as perfect as it can be.
What We Disliked
IdeaBuddy doesn't integrate with any third-party apps.

IdeaBuddy doesn't have a mobile app.
Plans & Pricing
The cost of IdeaBuddy varies depending on the subscription length and the type of plan you choose. IdeaBuddy offers four business plan software packages:
Although there's no IdeaBuddy free plan, there is, however, a 15-day free trial for the Dreamer Plan that you can sign up for (no credit card needed). After the trial period is over, you can choose to either keep, upgrade, or discontinue your subscription.
IdeaBuddy also has a 15-day money-back guarantee, and if you are not completely satisfied with the business plan creator software, you will receive a 100% refund, no questions asked.
Support
IdeaBuddy has live chat support on its website. This helps users get the most out of the software. There's also the IdeaBuddy Help Center, which has multiple articles on how to use IdeaBuddy.
If you need additional support or have any questions along the way, you can also reach IdeaBuddy via email at [email protected].
IdeaBuddy User Reviews
As we at Hosting Tribunal always do for all our reviews, we scoured the internet for customer reviews for IdeaBuddy. As a result, we found the company has a 4.6-star rating on both GetApp and Capterra.
Customers are generally satisfied with IdeaBuddy and often praise what a fun and straightforward software it is. This, especially for startups and entrepreneurs who are still developing their ideas.
Complaints are few and far between; most of them are minor cosmetic issues like the design of the online business plan builder.
Despite these minor IdeaBuddy problems, the software is still generally well-received.
Is IdeaBuddy Worth It?
What's great about IdeaBuddy is that it helps you organize your thoughts into an Idea Plan that can then be molded into an actual business plan.
It offers step-by-step guidance through the whole process on top of user-friendly templates, colorful charts, and financial calculators – you just need to enter the numbers and the software will automatically calculate all the essential business metrics for you.
A couple of users have pointed out in their IdeaBuddy reviews that the software is mostly focused on helping entrepreneurs and businesses in the early stages, which means that it doesn't have many business acceleration features, and sometimes the idea process is a bit slow for experienced individuals' tastes.
This is something to keep in mind in case your idea is more on the already-developed side.
Alternatives of IdeaBuddy
Although IdeaBuddy is a pretty good business plan creator, it might not be to some users' liking so, as part of our IdeaBuddy review, we highlighted some alternatives you can check out.
Bizplan vs IdeaBuddy
Bizplan and IdeaBuddy are both convenient and efficient business planning software; however, there are a couple of key differences you might want to consider before choosing one or the other.
The first is the price – Bizplan packages start from $20.75/month for the yearly plan. Whereas IdeaBuddy's Dreamer annual subscription costs less than $6/month.
The second are the features – Bizplan offers some really cool features that IdeaBuddy doesn't have. For example fundraising management and pitch presentation templates.
So, IdeaBuddy is the cheaper option of the two. As such, it might be the better option if you aren't sure where to begin when starting a business.
Upmetrics vs IdeaBuddy
Although both software come with business plan templates for specific industries, each with a slick layout and intuitive UI, Upmetrics might be the better option here, as it is more affordable and has more advanced features.
Upmetrics prices start from $9/month for the Solo Plan, which is excellent for a small team of entrepreneurs just getting started. Upmetrics comes with a Pitch Deck Creator, Financial Forecasting, Business Model Canvases, and beautifully designed business plan cover pages, among many unique features.
IdeaBuddy vs PlanGuru
PlanGuru's essential functions include financial forecasts, ledger import and analytics, complete financial reports, and data-driven management scenarios to evaluate strategic decisions. All of which are perfect for managers and business owners. PlanGuru is on the more expensive side ($99/month), although it does offer a 30-day free trial that includes full functionality.
For comparison, IdeaBuddy is ideal for smaller, more novice startups and entrepreneurs. It allows users to design a basic business model, flesh out the concept, and make cash flow projections.
Our Verdict
IdeaBuddy is one of the best business plan software on the market. It's a user-friendly all-in-one toolbox that helps you develop your initial idea and structure it into a business model.
IdeaBuddy features such as the financial calculators and the Built-In Editor make it easy to work out complex financial projections and help you create a terrific business plan that you can export and share with partners and potential investors.
Its got one-page business canvas, step-by-step guidance, embedded real-world examples, editable templates, and personalized customer care. All of these, plus affordable prices, make IdeaBuddy a great choice!
FAQ
Yes, IdeaBuddy helps you nurture your business idea, create financial projections, and put together a business plan that can transform your idea into a full-fledged business. Plus, if user reviews for IdeaBuddy are anything to go by, the software makes the idea-development process easy and fun.
What is the best business plan software?
Choosing the best business plan program depends entirely on your needs. Upmetrics is a great affordable option, LivePlan is excellent for startups, and BizPlan is an excellent choice if you're looking to raise capital.
You can check out our selection of the best business plan creation tools to see how we evaluated them.
No, but you can sign up for a 15-day free trial. If you do, you get limited Financial Plan, Idea Plan, and Business Guide features.
One user wrote in his review for IdeaBuddy that he figured out the software was precisely what he needed after testing it during the free trial, so it's worth giving it a shot.
How much does IdeaBuddy cost?
There are three foundational plans to choose from: the Dreamer plan costs $15/month; the Founder plan, $25/month; and the Team plan, $45/month.
If you sign up for an annual or a lifetime subscription, however, prices go even lower.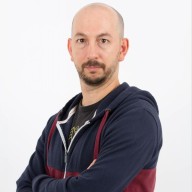 Nick Galov
Unaware that life beyond the internet exists, Nick is poking servers and control panels, playing with WordPress add-ons, and helping people get the hosting that suits them.
Leave your comment
Your email address will not be published.