Enloop Review—Let Us Get You in the Loop on This Offering
Simple yet efficient, Enloop is a solid online business plan builder for uncomplicated business planning. It has a great selection of features, including data syncing capabilities and a performance score that tells you how well your project stacks up. Is it the right fit for you? Find out in the detailed Enloop review below.
Financial projections:
Good
Key features:
Unique features, innovative, cloud-based access, affordable
Visit Website
Best for:
INEXPERIENCED BUSINESS PLAN WRITERS
Strengths
Affordable

Ease of use

Compatible with most OS

Cloud-based accessibility
Lack of integrations

No step-by-step assistance

No variety of Enloop templates
Do you want to write a business plan but you don't know how to start?
Or have you begun writing it, but you're struggling to find the words you need?
Enloop might just be what you need.
Enloop is one of the leading business plan builder software on the market. It's a practical tool that makes business planning easy and collaborative.
Check out our Enloop review to see all it can do for you.
What Is Enloop?
Enloop is a top-of-the-line online business plan software that helps you create quick and effective business plans. You just need to fill out your data and then write about it on a straightforward template with the help of Enloop's writing automation features.
Enloop Best Features
AutoWrite

Rich-text editor

TextSync

Financial projections

Shared users

Real-time performance score
Business Plan Building
In this part of our Enloop review, we get into more detail about each feature and how it can benefit you.
Are you ready?
AutoWrite
AutoWrite is one of the software's most unique and innovative features, and it's meant to help you deal with the more tedious parts of writing a business plan.
Instead of having you come up with all the text on your own, AutoWrite generates introductory, customized text for eight sections of your Enloop business plan such as the marketing, management, and personnel segments.
Based on the information you entered about your business, Enloop suggests what you might like each section to say.
Rich-Text Editor
The editor allows you to format the automatically generated text from the AutoWrite function.
You can delete it (partially or entirely), add as much of your own text as you want, insert tables and images, and arrange it all to your satisfaction.
TextSync
This Enloop automation allows you to insert over 100 financial metrics and business data into your text.
Let's say, for example, that your company's monthly expenses add up to $300 today, but you know that by next week that number will increase.
So, when you're writing your business plan on the Enloop editor, instead of typing $300 directly in the text, you can just add a data bubble called Total Monthly Expenses. This bubble links to the updated figure and automatically displays it whenever you export your business plan.
This Enloop feature saves you the time and effort of going back to update each piece of data manually throughout the entire business plan.
Shared Users
Enloop lets you invite up to five additional people to view, edit, and collaborate on your business plan. With Enloop, you can share the workload and take advantage of your team's thoughts and ideas to make your document as good as it can be.
Financial Projections
The business plan creator will gather data on expenses, loans, investors, fixed assets, etc., and convert them into financial reports—P&L, cash flow, and balance sheet forecasts—that are critical components of your business plan.
Real-Time Performance Score
Enloop reviews the data you enter, and it assigns you a Performance Score. This number evaluates how successful your business will theoretically be—the higher the score, the higher the probability of a favorable outcome.
The Enloop Performance Score is a predictive algorithm that factors the financial data you enter and compares it to the industry's average.
Reaching the 1,000-point perfect score is unrealistic—especially for a young undertaking—but as long as your score is above 350, you can consider your venture objectively acceptable.
So, how to use the Enloop Scoring feature?
Your score continually and automatically updates as you work on your business plan. You can see how each piece of data you put in affects your score and use the system as a tool for decision-making.
What We Disliked
Enloop doesn't integrate with accounting software

like QuickBooks and Xero, so you have to enter your financial info manually.

The software doesn't have step-by-step guidance

—which isn't a problem for users with experience, but it's something that some of

Enloop's competitors

offer and that first-timers might appreciate.

There isn't much help-text provided for some sections

, like the

mission statement

.
Plans & Pricing
Enloop has two business plan software packages and two subscription-length options. No matter which one you choose, you'll make payments on a month-to-month basis—you'll receive an attractive Enloop discount off the monthly price if you go for an annual subscription, though.
It gives editing rights to two shared users and analyzes three financial ratios—current ratio, debt/worth ratio, and the percentage of profit before taxes/tangible net worth ratio.
For this price, Enloop supports a five-member team and analyzes 16 financial ratios.
Both Enloop subscriptions let you create only three business plans, but you can always add extra ones for $9.95/month each.
With your subscription, you also get access to your Enloop Performance Score, pass/fail report, financial projections, and 100+ currency formats on top of the AutoWrite, TextSync, and Rich-Text Editor features.
Although there's no Enloop Free Plan per se, there is a 7-day free trial that you can use to test all the Performance Plan perks (except for the team collaboration benefit).
You could also get Enloop coupons on HotDeals.
Support
The only way to contact the Enloop customer support team is through an online form you can find on the website. We sent a support ticket asking about Enloop integrations to test the team's response time. Unfortunately, we didn't receive a response until 48 hours later.
On the plus side, Enloop's website has a help section that does an excellent job of providing material to guide you along.
It includes a FAQ section and detailed how-to videos to teach you the basics of the Enloop software.
Enloop User Reviews
Unfortunately, online user reviews for this software are scarce.
On Enloop's official website there are four (obviously positive) user reviews displayed. They praise the solution for being time-saving and useful for their business.
The only other Enloop reviews available online are five short comments with negative undertones. Users say they'd like it if Enloop offered more guidance, live chat support, refunds, and alternatives for importing data.
Is Enloop Worth It?
A good business plan lays the groundwork for a budding company's goals. It's crucial for attracting investors, and it can also be a metric for tracking a company's progress as it begins to grow and expand.
So, we at Hosting Tribunal believe it's worth investing in a business plan builder if you're unsure about how to go about writing one. And, as far as this type of software goes, Enloop is one of the most accessible and user-friendly ones around.
While the shortcomings users point out in their Enloop reviews may be true, it's also true that the business plan writing software is intuitive, customizable, and affordable.
The best things about Enloop are its automated writing features—TextSync and AutoWrite.
They not only simplify the writing process by generating grammatically correct suggestions, but they're also flexible enough to let you customize the text to your liking.
Alternatives of Enloop
There are other software in the market designed to help you build your business plan, but how does Enloop compare?
Let's see.
Bizplan vs Enloop
Bizplan is a step-by-step Guided Business Plan Creator that helps you get your finances straight and raise capital with Fundable, its crowdfunding platform.
Enloop, however, doesn't have a fundraising feature (or step-by-step guidance). Its main strengths are AutoWrite and TextSync, both intended to make the writing and data-updating process much easier for you.
In terms of pricing, Enloop is the cheaper option—Bizplan costs $29/month, while Enloop's plans start from $19.95/month.
Enloop vs PlanGuru
PlanGuru is better suited for business owners and managers who want to improve company finances. Its prices are on the expensive side and its features include complete financial reports and data-driven management scenarios to evaluate strategic decisions.
It doesn't offer any guidance, neither on financial matters nor in the form of templates.
Enloop, on the other hand, is great for novice business owners looking for a less complicated solution.
It's more affordable, and it comes with a user-friendly template, basic financial reports, and an automatic writing tool that suggests wording for your business plan.
Upmetrics vs Enloop
Upmetrics is quite affordable—the Solo Plan is just $5.42/month. It comes with industry-specific templates with a slick layout and intuitive UI. This will speed up the process of getting you started exponentially.
Although it doesn't have nearly as many templates and is not as cheap as Upmetrics, Enloop makes up for it with automatic writing features and a performance score that lets you know how well your business plan might do.
Final Verdict
If you need help developing your business plan, you should consider Enloop—a user-friendly, innovative, and inexpensive business planning tool.
As we highlighted throughout our Enloop review, you can prepare your business plan quickly and efficiently with the AutoWrite feature.
Also, Enloop simplifies the data-updating process with its TextSync feature and gives you the financial ratios and reports you need to measure your project's development and appeal to investors.
All things considered, Enloop is great for novices who are just starting out and are looking for an uncomplicated small business planning software solution.
FAQ
No, but Enloop does have a free seven-day trial that lets you test out the business plan software commitment-free (no credit card required).
How much does Enloop cost?
Enloop costs $19.95/month for the Detailed plan and $39.95/month for the Performance plan.
What is the best business plan software?
It depends on your wants, needs, and budget. For example, Bizplan is a good choice if you need funds for your project; Enloop, if you have trouble explaining your ideas in a written format; and PlanGuru, if you want to evaluate your business' financial performance.
There are many options out there for you. If you'd like to know more about our recommendations, you can read our review on the best business plan software in 2022.
Enloop is a solid choice for simple business planning needs. It has valuable data syncing capabilities enhanced by a solid set of features and sound customization.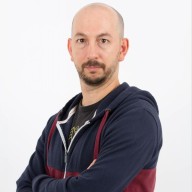 Nick Galov
Unaware that life beyond the internet exists, Nick is poking servers and control panels, playing with WordPress add-ons, and helping people get the hosting that suits them.
Leave your comment
Your email address will not be published.