Bizplan Review—Will It Help Your Startup Succeed?
Launching a startup can be a nightmare. There are countless documents to write, forecasts to make, funding to get, and customers to attract. Check out our unbiased Bizplan review below to see whether it can help you with all of that.
Plan templates:
Customizable
Financial projections:
Great
Integrations:
Quickbooks, Xero
Key features:
Financial tools, education resources, guided business plan builder

Visit Website
Strengths
Financial tools

Raise capital online

Educational resources

Guided business plan builder
No free trial

No mobile app
Building a company from the ground up can be challenging (and terrifying).
You have to take key assumptions and risks into consideration, plan various operations, figure out product distribution, determine who your key customers are, and make many more decisions.
All that might seem overwhelming if you've never started a business before.
We tested Bizplan to see if it can make creating a business plan simple and time-efficient process.
We also checked many user reviews for Bizplan and they are testimonies that the software has already helped hundreds of startups launch and get funding.
Did our testing and analysis confirm as much?
What Is Bizplan?
Bizplan is one of the best business plan software to help you put the particulars of your startup in writing. Whether it's crafting an executive summary or a marketing and sales plan, Bizplan can walk you through all of it and make it seem a breeze.
Bizplan Best Features
The web platform has several features worth mentioning, among which are:
Financial tools

Guided

business plan creator

Sharing

Education
Business Plan Building
Let's talk a bit more about these Bizplan features:
Financial Tools
With Bizplan's Financial Command Center, you can generate a cash flow statement, a balance sheet, income statements, salary forecasts, and revenue projections.
You can manage all your financial reports from a single dashboard.
Guided Business Plan Creator
The website offers you step-by-step guidance, visual layouts, and a progress tracker. The Bizplan templates have drag-and-drop functionality to make it easier for you to customize your business plan.
You can also format the text and add images to your liking.
Sharing
Bizplan's sharing feature allows you to work on your business plan with your team. You and your collaborators can leave threaded comments, oversee financial data (you can control who in your team gets to look at this info, though), and access it remotely.
Additionally, your Bizplan subscription also grants you access to Fundable—a crowdfunding platform where you can share your business plan with investors.
Education
This was one of the outstanding features we tried for this detailed Bizplan review.
The Bizplan University offers you more than 600 masterclasses, online courses, guides, and an interview library that you can use to learn more about startup development.
With this knowledge-trove, you'll be able to validate your business plan, get it in front of experts, and connect with your customers.
Integrations
Like most of its competitors, Bizplan integrates with QuickBooks Online and Xero.
What We Disliked
All in all, we loved the business plan builder and the services it offers, but there were certain things about Bizplan we considered minor problems.
There's no mobile app.

It's not such a big issue as Bizplan is a cloud-based software that you can access through a web browser.
There's no free trial.

We like trying a website's services before committing to a subscription, but that's not an option with Bizplan.
Plans & Pricing
The cost of Bizplan varies depending on the length of your subscription.
Your subscription grants you unlimited business plans and collaborators, expert guidance, and access to all Bizplan features. Plus, it includes access to Launchrock—a platform that helps you build a website and attract customers—and Fundable.
It has the same perks as the monthly plan, the only difference is that you get a discount for committing to a lengthier subscription.
This is the most cost-efficient plan. With this membership, you get all Bizplan perks—unlimited.
Support
On the company's support section, you can find the Knowledge Base. It has various how-to articles that help you get started, manage your account, customize your business plan, etc.
If you have any questions, you can either open a support ticket by clicking on "Send Feedback" once you've logged into your account or contact the Bizplan support team directly via live chat, email, or phone call.
When it comes to evaluating the Bizplan customer support, our experience was pleasant—the representatives answered our questions promptly and were helpful and competent.
However, a few users complained in their Bizplan reviews that their experience with customer support was not as good as ours. The Bizplan representatives either took a long time to reply or weren't as knowledgeable as customers would've liked.
Bizplan User Reviews
After reading several reviews to see what other customers thought about the software, we found that most of them praised the web platform's user-friendly design, its framework for planning, and its customer support team.
The cons users mention are that there's no "undo" function in the text editor, that the software doesn't integrate well with text imported from other platforms, and that the finished pdf file may not be quite aesthetically pleasing.
However, the complaints we found more concerning in Bizplan reviews were that the system is often buggy and that a few users have a hard time navigating the website.
Is Bizplan Worth It?
In our experience, this software is indeed worth the cost. When it comes to Bizplan, what you see is what you get.
Although there are certainly some areas that the platform could improve—like the integrations and the website's navigation—Bizplan is still a solid business plan builder that gives you access to other features such as the crowdfunding and the customer-acquisition platforms.
If you need an affordable, easy-to-use, comprehensive business planning solution, then Bizplan is worth considering.
Alternatives of Bizplan
We at Hosting Tribunal have reviewed a handful of alternative solutions in the business planning sphere. See how Bizplan compares to other business plan generator software in the market.
LivePlan vs Bizplan
Both companies are funding-oriented and offer step-by-step guidance, team collaboration, and financial forecasting features to startups.
However, LivePlan seems to be the more comprehensive software of the two—it has more than 500 templates, can generate a one-page business plan, and includes industry benchmark data. Plus, the starting plan is slightly cheaper than the Bizplan monthly subscription.
Bizplan vs PlanGuru
The cost of these two websites differs immensely. PlanGuru's monthly subscription costs three times the amount of a Bizplan subscription. PlanGuru doesn't offer lifetime access but, unlike Bizplan, it does allow a free trial.
When it comes to the company size these sites are best suited for, PlanGuru works great for small to mid-sized businesses, while Bizplan works best for startups.
Financial analysis and projections are PlanGuru's (only) specialties—it doesn't offer business plan writing templates, crowdfunding opportunities, or a step-by-step wizard.
Bizplan vs BusinessPowerTools
Both Bizplan and BusinessPowerTools are business plan builder software specifically designed to be simple and effective for beginners.
They are similarly priced, and they both walk you through all the parts of your business plan until you have a finished document with all the text, images, graphs, charts, and financials you need.
The difference is that BusinessPowerTool's BizPlanBuilder tells you what to write on other sites' crowdfunding forms, whereas Bizplan grants you access to its own crowdfunding platform, Fundable.
Also, the BizPlanBuilder interface is outdated.
Our Verdict
If you want to transform your idea into a well-structured business plan and launch your startup, Bizplan is equipped to help you.
As we've highlighted throughout our Bizplan review, the software is easy to use, has a friendly interface, can run financial analyses, and guides you step-by-step through writing your business plan.
What makes Bizplan really attractive, though, are its companion platforms: Fundable and Launchrock. They make Bizplan a comprehensive solution that will help you turn your passion into a real startup, backed by a detailed business plan, with finding and a website to boot.
FAQ
Bizplan gives you the tools to create a well-written and organized plan for your small business. It comes at a reasonable price, offers lifetime access, and gives you expert guidance.
Bizplan is software that helps you review and sort out your ideas to then morph them into a business plan that investors can understand and appreciate.
What is the best business plan software?
Several companies offer business plan software packages. Amid these, Bizplan ranks among the top companies that help new entrepreneurs make their own business plans.
Alternatively, PlanGuru is renowned for its capacity for crafting financial plans; iPlanner, for being mentorship-oriented; and Upmetrics, for its efficiency in building business plans.
All are great options, but the best business planning software for you will be the one that better meets your needs and budget.
Unfortunately, Bizplan doesn't have a free plan—and it doesn't grant a free trial either.
If you purchase a subscription, though, and you find yourself unhappy with Bizplan, you can ask for a refund within the first three days after creating your account.
How much does Bizplan cost?
The cost varies based on the length of the subscription you purchase: for a month ($29), a year ($249), or a lifetime ($349).
According to Bizplan reviews, the most popular is the yearly subscription. Purchasing this plan gets you a 28% discount and saves you $99.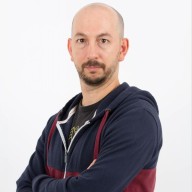 Nick Galov
Unaware that life beyond the internet exists, Nick is poking servers and control panels, playing with WordPress add-ons, and helping people get the hosting that suits them.
Leave your comment
Your email address will not be published.