CCleaner Review - A Robust Utility System
Edited by
Aleksandra Yosifova
CCleaner is an all-inclusive system utility software that cleans user-stored data or system-created data. It was designed to help your PC function better and it can significantly improve its performance. On top of that, it can provide instant recovery of deleted files. With 2.2 billion downloads of the software and over 35 million GB cleaned, Crap Cleaner has earned its place among the best cleaning software tools. It's a great all-in-one software! 
Supported formats:
Numerous
External storage recovery:
Yes
WORKS ON:
Edge
MacOS
Opera
Chrome
Safari
Android
Firefox
Windows
Best features:
Extensive monitoring and scanning, recovery across a range of devices, and permanent file deletion
Visit Website
Best for:
CLEANING, ORGANIZING, AND RESTORING PERFORMANCE
Strengths
Real-time monitoring

Scheduled scans

All-in-one software

Takes up almost no memory
Background activity monitoring

Most features available only on Windows OS
What Is CCleaner?
CCleaner is a utility software that deletes, optimizes, and recovers files from your system – hence, the name – Crap Cleaner. The tool can also recover cleaned data by using the Recuva software, a data recovery tool.
It has built its reputation in the software industry as one of the most comprehensive system cleaners. Initially, it was designed for Windows users, but a Mac edition was developed in 2012.
Aside from being the protector of your offline files and data, CCleaner looks after your online privacy too. It can clear your browsing history, unnecessary cookies, or other personal information you may have disclosed on the Internet.
How Does CCleaner Work?
It's easy to set up the Crap Cleaner for PC. Just visit CCleaner.com and download the right edition for your OS. If you want to test the software first, there's a free version available.
After setting it up, you'll see all features displayed on the dashboard. You can choose the action you want to perform and the tool will take it up from there. It may look a bit confusing at first, but don't worry – we'll explain it all.
We at Web Tribunal won't be able to cover the functionality of every tool in this CCleaner review, but we'll explain everything you need to know to start using the software.
Here's an overview of the main options displayed on the dashboard:
Health Check is the cleanup tool that enables you to see how much space takes up the unnecessary data on your PC.

Custom clean helps you clear your browsers and applications from cache data.

The Tools feature contains multiple instruments that help you deep clean your computer, like uninstall, disk analyzer, and browser plugins.

Under Options, you have it all – you can see your browser cookies, schedule regular cleanups, activate smart cleaning options, and many more.

The last option is to upgrade – Change your current plan without going to the website.
As you can see, the system does quite a lot. It's a big step up from specialized data recovery solutions like TenorShare which only do one or two things.
Features
Next in our professional CCleaner review, we evaluate the main features of the software.
Supported Devices
There are Crap Cleaner editions for Windows 10 and Mac, so the two most popular OS users can enjoy the benefits of the software.
Scanning Options
While testing the tool for this detailed Crap Cleaner review we saw that the software can scan your PC and discover the data that affects its performance almost instantly.
The software divides the information that needs to be erased into four categories – privacy, space, speed, and security.
The Privacy clean up will get rid of unnecessary cookies, delete your history and temporary internet files.
The Space function takes care of the junk in your PC – Recycle Bin, temporary application, and system files. Speed and security are included in the Pro package.
Crap Cleaner supports continuous background scanning – a feature that some users might find useful.
You can also set up scheduled scans so that you don't forget to clean your computer.
Recovery Capabilities
What happens if you accidentally choose to delete data from your hard drive or SSD, or an unexpected disk error occurs and you find out it erased your data?
The CCleaner has that covered too.
But there's a catch!
You'll be able to restore any data you or software accidentally deleted, but only with the Professional bundle plan. With it, you also get Recuva – a data recovery software.
We'll explain what else you can take advantage of with this plan in the pricing section of our CCleaner review.
Speed
We found the scanning speed of the software satisfying. It was able to identify the data that needs to be erased in just a couple of minutes.
File Deletion
We'll end our CCleaner professional review of the software features with a description of its file deletion capabilities.
As CCleaner is utility software and this is its main and most important feature, it wasn't surprising that it works perfectly. The software will delete any corrupted storage, help files, and any other file that compromises the PC's functioning.
CCleaner works on browsers, too; it erases cache data, history of visited pages, history of downloads, etc. You can also choose the pages from which you don't want any cookies to be deleted and the software will skip all of them.
Ease of Use
The CCleaner is easy to use.
We tested Crap Cleaner on Windows 10.
The platform is easy to navigate. On the left side, you have all the features and the option for an upgrade if you are using the free version. On the right side, you'll see the data that needs to be deleted or restored.
The features available with the free and paid versions of the software are color-coded. Blue is used to denote the free edition tools, gray – for the perks in the CCleaner Professional plus plan. That way, you can easily decide whether you want to upgrade your plan.
CCleaner Free vs Premium
In this part of our CC professional review, we'll help you decide whether it's worth paying for this software and which plan to choose. CCleaner has home and business plans, as well as an Android app.
Home Plans
It gives you control over the apps that use your computer's resources and privacy protection. You can also try the professional plan for 14 days for free.
At the time of writing this CCleaner review, the Professional plan includes everything from the free plan, plus automatic software updates, real-time monitoring, and scheduled cleaning. You'll also get premium support, so whenever you have a problem, an agent will solve it almost immediately.
You get the Professional Plan's benefits, plus disk defragmentation, instant recovery of files with Recuva, and hardware inventory.
Business Plans
The Business and Technician plans include the same benefits: system optimization, automatic updates, cleaning multiple user profiles, and controlling startup items.
CCleaner can get even bigger! Its cloud product might be expensive, but the value it brings is certainly worth it. The additional benefits include customizable email alerts, the ability to install software remotely, and additional hardware and software information. It's completely cloud-based, so you can access the system from any device hooked up to the internet.
Mobile App
Android users can download the application and use it to speed up their smartphone or free up valuable storage space. The app is easy to use, as it has an intuitive design that anyone can navigate.
If you still haven't picked a side on the CCleaner Pro vs Free debate, here's your answer – the software offers multiple options, and it all depends on your needs.
Support
Our CCleaner professional review showed that the support is quite good!

CCleaner has a pretty detailed knowledge base for each of its products; you are likely to find an answer to your questions there.
If you choose to contact the support center, you'll find that, when you start typing, the form suggests helpful articles.
CCleaner User Reviews
The majority of CCleaner Pro reviews are positive – users love its design and functionality.
Most of them agree that Windows has built-in suitable alternatives to some of its features, but for the average user who isn't familiar with them, this is a handy solution.
Despite that, some users have lost trust in the software after the hacking scandal associated with the acquisition of Avast in 2017. This affected the user's perception of the software and it's frequently mentioned in CCleaner reviews.
Another concern raised by users is the complexity of the dashboard. Some people believe that it isn't the best choice for beginners.
Some Reddit users also have their doubts about the software, but their overall impression is positive.
When to Use CCleaner
Pretty much any CCleaner Professional review will tell you that this software is best used regularly, to clean up your computer and improve its performance.
The pro version comes with additional benefits, such as defragmentation and data recovery. These services can be purchased individually or together as part of one of the professional plans.
It's really best to use it if you want to take care of most PC optimization tasks from one place.
If you need a single, specialized service, like data recovery, you might prefer a narrower solution like EaseUS.
CCleaner Alternatives
To round off our objective CCleaner review, we compared CCleaner to some of its competitors.
CCleaner vs Iolo System Mechanic
They are both great at what they do, but they also have substantial differences.
Both software offer a free version, work on Windows and Mac, and include multiple features.
One key difference is that with CCleaner Professional Plus, you can use the product on up to 3 PCs, while System Mechanic allows an unlimited number of devices.
But System Mechanic might be too pricey for some users, which gives CCleaner a big advantage.
CCleaner vs Ashampoo WinOptimizer
These two are quite similar, but Ashampoo WinOptimizer is a bit more complicated. The complexity is offset to a degree, though, because Ashampoo has a more modern design than CCleaner, which makes it more user-friendly.
They have similar prices, so this one comes down to your preference. They have free editions, so you'll be able to try them out and decide which one you want to purchase.
CCleaner vs AVG TuneUp
Disk cleaner, browser cleaner, software updater, uninstall software – you name the feature, these two have it. They are available on Windows and Mac, so anyone can try them.
But is CCleaner the best? Honestly, it is hard to tell.
The only thing that tips the scales slightly in CCleaner's favor is that AVG TuneUp might be a bit expensive for some users.
Final Verdict
If your PC needs a cleanup – and it probably does because it collects junk every time you use it – give CCleaner a try.
Our professional review shows that this CCleaner has everything you need for smooth PC performance. If you're a Windows user, you may find that some of its features are already provided by the OS.
But with CCleaner you get a powerful maintenance suite that handles all operations from the same interface to deliver an improved digital experience and greater security.
FAQ
Yes, it is. It's a comprehensive software that works efficiently.
What is better than CCleaner?
CCleaner is a very solid choice! Still, there are many other system utility software on the market. System Mechanic and AVG TuneUp are good alternatives, but CCleaner is cheaper.
Is there a good CCleaner alternative for Windows 10?
There are other utility software on the market that you can use as an alternative to CCleaner, like System Mechanic and AVG TuneUp. Whether they would be better for you depends on your preferences and budget.
Is CCleaner Professional worth it?
After doing all the research and testing for our detailed CCleaner review, we can tell with certainty that, for what it offers, the Professional Plus plan is worth paying for. Not only does it clean your PC, but it comes with a data recovery tool that helps you recover lost files.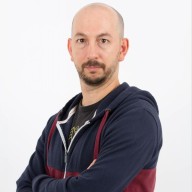 Nick Galov
Unaware that life beyond the internet exists, Nick is poking servers and control panels, playing with WordPress add-ons, and helping people get the hosting that suits them.
Leave your comment
Your email address will not be published.